Website design
Harsh Designs is the premier website design service in Hyderabad, offering comprehensive digital solutions tailored to your needs. With a deep understanding of clients' requirements, we recommend the most effective platforms for showcasing their services or products online. Our extensive range of services includes web development, app development, digital marketing, PPC, Google Ads, and more. Trust our expert team to guide and manage your digital needs with unrivaled skill and dedication.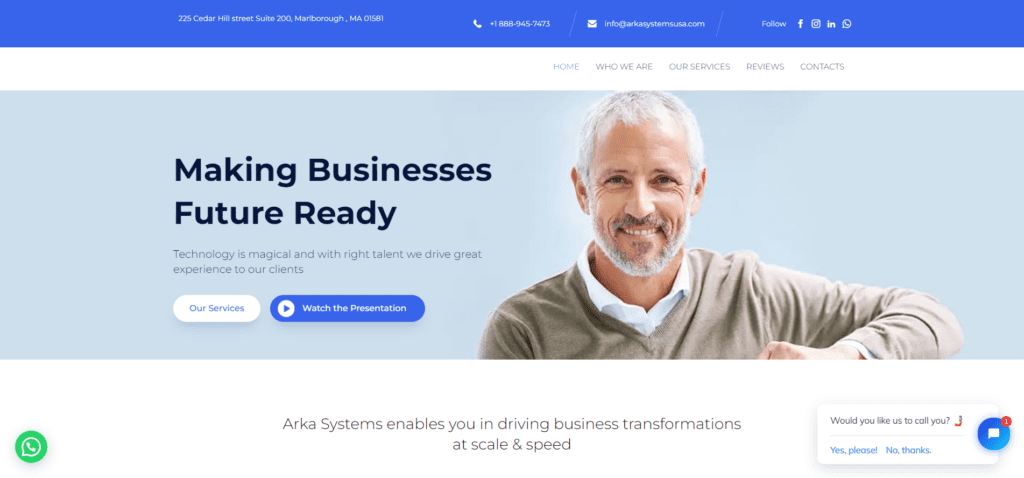 Immerse yourself in the enchanting tale of Arka Systems, a thriving website design and development service in Hyderabad. Founded by visionary entrepreneurs Naren and Hari Krishna, this company offers unparalleled talent acquisition, technology consulting, and strategic planning services to clients in the USA and worldwide.
At the heart of this success story lies Harsh Designs, the creative force behind Arka Systems captivating brand identity and meticulously crafted brand guidelines. Harnessing the power of WordPress, our expert team transformed their vision into a vibrant, high-performing website that ranks first in the USA location, thanks to our local SEO content mastery.
We have successfully completed their project within the 45-day timeline.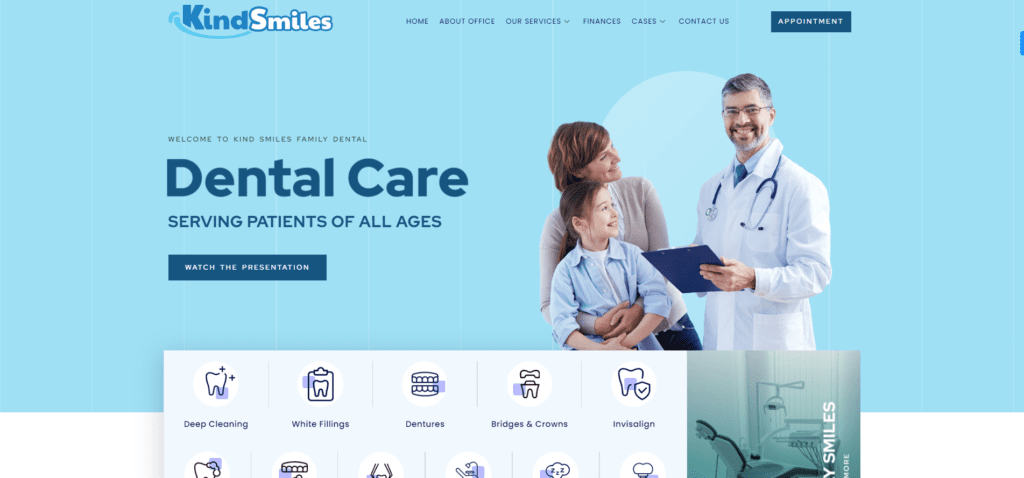 The story of Kind Smiles Dental Clinic began with Dr. Shashank Reddy, an NRI in the USA who was unhappy with the old website created by a previous agency based in the USA. He was dissatisfied with the output and medical content on the website and did not receive the desired response from the agency. In search of a better solution, he approached the Harsh Designs Team with his old website and requirements.
Redesigning a website is a crucial decision for any business owner. If the design or lead generation doesn't meet expectations. However, Shashank recognized the importance of creating a website that was both visually appealing and functional.
After reviewing Shashank's requirements, the Harsh Designs Team suggested WordPress web development as the best solution for his project. We started building the website from scratch to meet USA standards. In addition, our content writers team generated medical content to improve local SEO. The project timeline for completion is set at 45 days.
Once the website was completed, the Harsh Designs Team began implementing a GoogleAds campaign and ran social media marketing (SMM) to increase website traffic. By utilizing these digital marketing strategies, we were able to reach a broader audience and generate more leads for Kind Smiles Dental Clinic.
Overall, the Harsh Designs Team's expertise and attention to detail have made a significant impact on Kind Smiles Dental Clinic's online presence. By providing a visually appealing and functional website with optimized medical content, and implementing digital marketing strategies, we have helped the clinic stand out from the competition and attract more patients.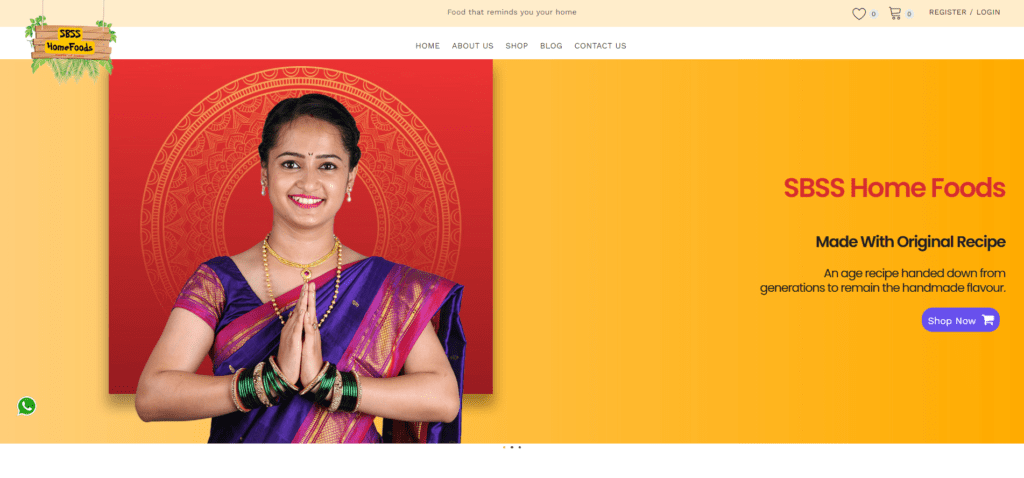 The story of SBHS began when Susheel and Swapna approached the Harsh Designs team with their local business based in Hyderabad. They explained how they had gained clients across the USA through word-of-mouth publicity and sought our assistance to develop their business further. After 2-3 months of hard work, we successfully expanded their local business to the global market. By leveraging GoogleAds, they are now receiving orders from 35+ countries worldwide.
We trained their team on how to handle the SAAS backend panel independently, without depending on technical support. Our efforts were successful, and we handed over the website to them. They are now able to upload product images, change banners, add local SEO content, generate meta titles and perma-links, manage orders including placement, cancellation, stock management, and much more on their own.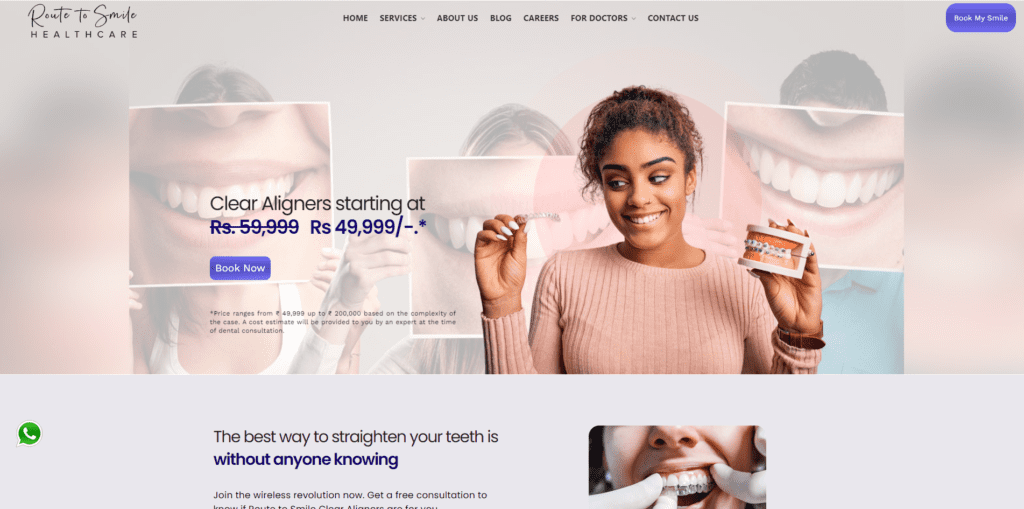 The story of Route To Smile Healthcare Private Limited began with their success on social media marketing, which led to their approach to the Harsh Designs team after facing issues with their old website that was developed by a freelancer from Delhi. They required customization for the website, a doctors panel, and a web application that would be accessible by dental doctors and patients, as they are in the Clear Aligners supplying business.
Our team decided to bring their requirements to life using coding. Our content writers, who are medical professionals, provided the content and local SEO for their website. We attached a backend panel for registering mail ids, contact numbers, and addresses separately for the doctors and patients. The panel also allows for tracking orders, dental perceptions, and X-ray uploads, among other features. Within 50 days, we developed their website, and in another 50 days, we developed two different web applications – one for their business and one for their new startup in Africa.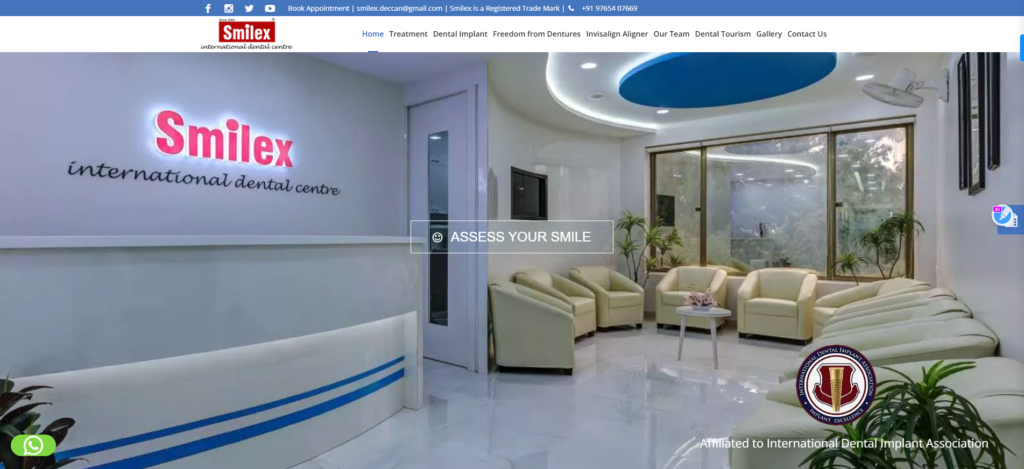 In a technologically evolving era, having a modern, functional, and aesthetically pleasing website is crucial to the success of any business. One of our recent success stories involves the team at Smilex International Dental Clinic, a dental care facility in Pune, that reached out to us after facing persistent issues with their previous website.
The older site, developed by a local agency, was no longer meeting Smilex's dynamic needs and aspirations. The Smilex team wished to upgrade their website into a service-oriented, content-rich platform with an intuitive user interface and attractive design elements. Their new website needed to include multiple pages, a blog, a gallery, case studies, and more, making it a comprehensive information hub for all things dentistry.
We at Harsh Designs embraced this challenge with open arms, ready to turn Smilex's vision into a reality.
Our developers chose WordPress as the platform for its flexibility, robustness, and user-friendliness. The project was initiated by creating a blueprint for the website architecture based on the client's requirements. The goal was to create a seamless user journey, integrating various pages, and curating a wholesome experience for both current and potential patients.
As the UX Design was being finalized, our team of professional content writers, who also happen to be medical professionals, began their magic. Their dual expertise ensured that the website content was both technically accurate and easily understandable to a layperson. They crafted engaging, informative, and SEO-friendly content that covered a broad range of topics from general dental hygiene to specific dental procedures.
Upon launching the revamped website, we received overwhelmingly positive feedback from the Smilex team. The new website was not only more visually appealing and user-friendly, but it also significantly improved their online visibility. The clinic has reported an increase in patient inquiries and appointments since the website's launch, indicating a successful digital transformation.
Smilex International Dental Clinic's website is a testament to our commitment to creating beautiful, functional, and SEO-optimized websites. At Harsh Designs, we strive to bring our client's visions to life, one website at a time.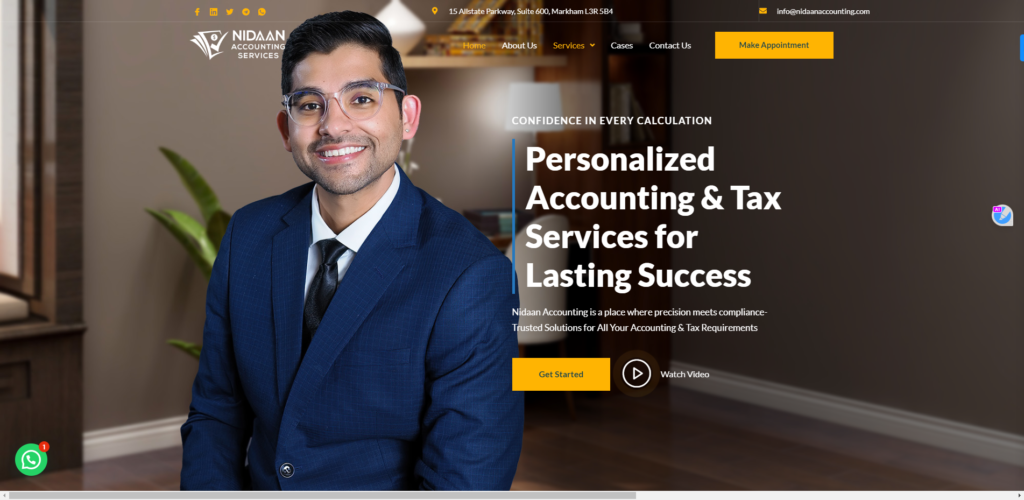 The story of Nidaan Accounting started with Mr. Kushal and Miss Jenny, two ambitious entrepreneurs in Canada who were determined to help people with their personal and business financial needs. They had a vision of providing quality accounting services to both small and large businesses in the region. To achieve this, they needed a strong brand identity, which is where Harsh Designs came in.
They have approached Harsh Designs to design Nidaan Accounting's stationery for an upcoming event. The designs were impeccable, and the clients were more than satisfied. This collaboration led to an opportunity for us to start an online marketing campaign for Nidaan Accounting. Harsh Designs team decided to use social media marketing to generate leads in Canada.
The social media ad campaigns proved to be a success, and the clients were impressed with the results. They were eager to expand their online presence, and after some discussion, it was decided that their old website needed a revamp. We have suggested using WordPress technology to make the website more user-friendly and to improve its search engine optimization.
The team identified several issues with the old website that needed attention, such as navigations, enquiry forms, testimonials, FAQs, service details, and a short introduction video about the company. They worked tirelessly to ensure that the website was optimized for Google and easy to navigate from one page to the other. Instead of blogs, we recommended the client start publishing case studies to improve their search engine optimization further.
The new website was a hit. It attracted more traffic, and the case studies proved to be an excellent way of showcasing Nidaan Accounting's expertise. The collaboration between Harsh Designs and Nidaan Accounting was a success, and they continued to work together on several other projects.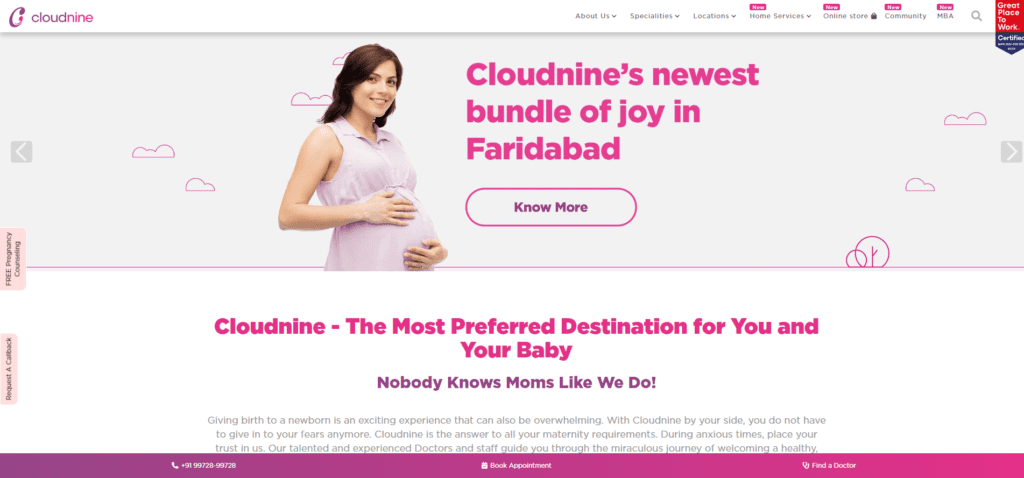 The story of Cloud Nine began with a Bangalore-based agency, who found it challenging to meet the high requirements set by Cloud Nine. As a result, they approached Harsh Designs Team as a third-party agency and presented the requirements of Cloud Nine. After carefully listening to their requirements, we found that our team was capable of handling their project within the given timeline.
Cloud Nine had several requirements, including a website that is user-friendly and easy for doctors to upload content and make changes. Additionally, they were running an education system and an online e-commerce business. Leveraging our past experience with similar cases, we successfully delivered their project within 95 days.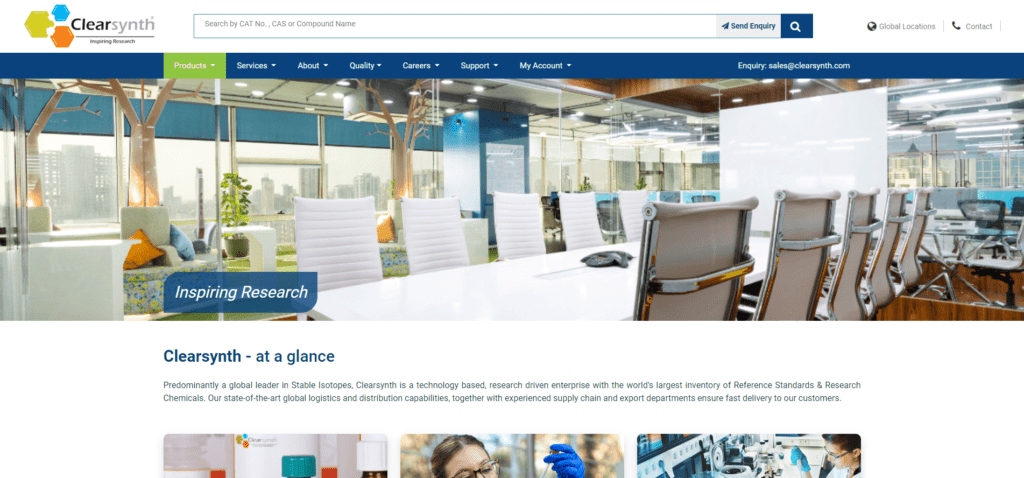 The story of Clear Synth Lab began with Mr. Babu, an NRI based in Africa who approached Harsh Designs Team to develop a drug-based e-commerce website that would be known internationally for its brand name. The client explained their requirements and business model to us.
Drawing on our previous experience, as well as our knowledge of back-end functionality, our team successfully developed and delivered the website within the agreed-upon timeframe of 75 days. We ensured that the website was designed to be user-friendly and provided a seamless shopping experience for customers looking to purchase drugs online. Our team also focused on ensuring that the website was optimized for search engines, helping to drive traffic and increase the website's visibility. Overall, we worked closely with the client to ensure that their vision was brought to life and that their e-commerce platform would stand out in a competitive market.
Drug based eCommerce
UI & UX Design
Backend Functionality
eCommerce SEO-Friendly Design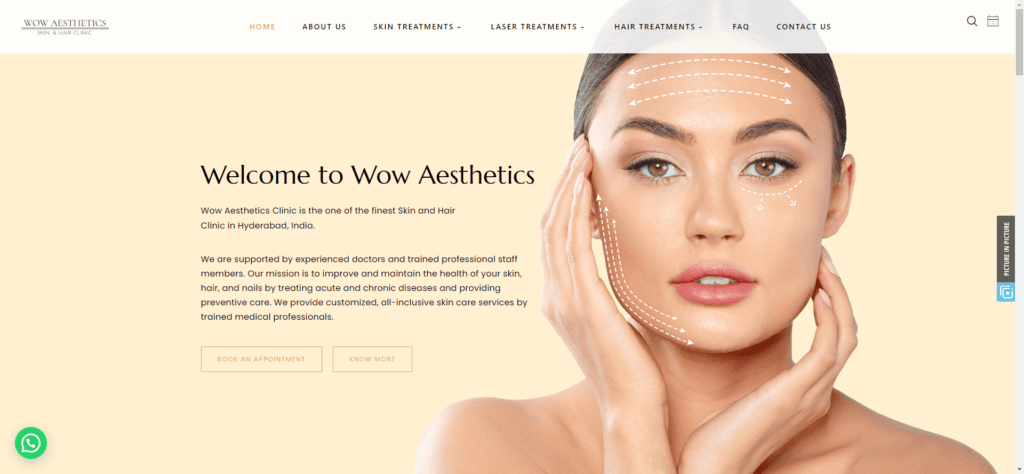 The story of WOW AESTHETICS began with Dr. Sana, a skin and hair specialist who wanted to start a clinic in the local area of Hyderabad. She shared her business model with us and also provided video reviews from her previous clients, who were from the Telugu film industry.
Based on her requirements, our team at Harsh Designs suggested using WordPress web development to create her website. Our medical content writers provided the local SEO content to optimize the website for search engines. We worked closely with Dr. Sana and her team to ensure that the website was developed as per their expectations and completed within the agreed-upon timeframe of 35 days.
Our team also ensured that the website was designed to be user-friendly and provided all the necessary information about the clinic and its services. We incorporated the video reviews provided by Dr. Sana's previous clients to build trust and credibility among potential customers. Overall, our team successfully delivered a website that met the client's requirements and helped them establish their presence in the local market.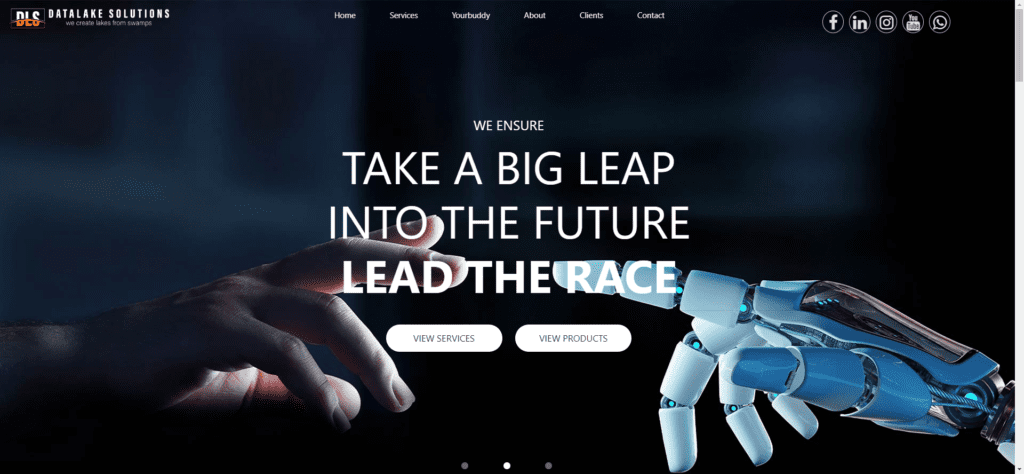 The story of Data Lake Solutions began with Surya Sastry and Hari, who sought to offer professional design services such as CI/CD, AWS, Mobile on AWS, and Website on AWS. Additionally, they developed a new product called YoursBuddy, an app that enables customers to pre-order groceries at supermarkets and food at restaurants.
Upon understanding their requirements and business model, Harsh Designs Team recommended static web development for their project. Our team of content writers provided local SEO content for both their website and product. We completed this project within a timeframe of 45 days, working closely with the client to ensure their satisfaction with the final outcome.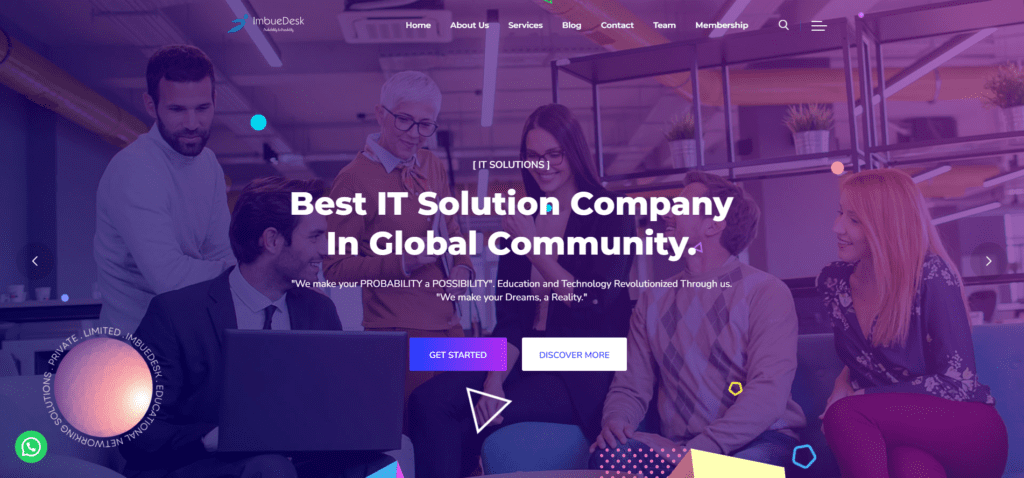 The story of ImbueDesk begins with Puranam Pradeep Picasso. Yes, you heard that right – Puranam is his surname. He is my cousin. When Pradeep approached us with his website requirements, the Harsh Designs team recommended a WordPress website for his business.
Our experienced team collaborated with the ImbueDesk team to develop their WordPress website, which includes a chat feature powered by AI. With an automatic AI response to website visitors, the website represents cutting edge of technology. The timeline for completing the website was 45 days, with both the ImbueDesk and Harsh Designs teams contributing to its success, along with the use of WordPress and the AI chatbot.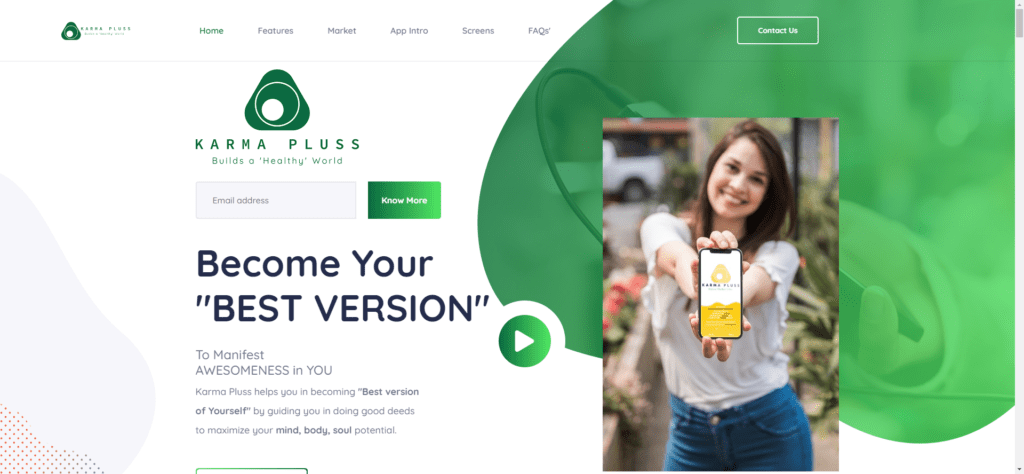 The journey of Karma Pluss began with EL Law and Sam, who are based in Singapore. One of our previous clients recommended Harsh Designs to EL Law and his team for their designing and development needs. After hearing their requirements and understanding their Karma Pluss model, we were excited to work with NGOs that are committed to making a positive impact on society. In simple terms, Karma Pluss is about donating plants to promote a healthier planet.
We developed their website and web application, and provided training to their team. The project was completed within 65 days, and we handed over the website and application to them.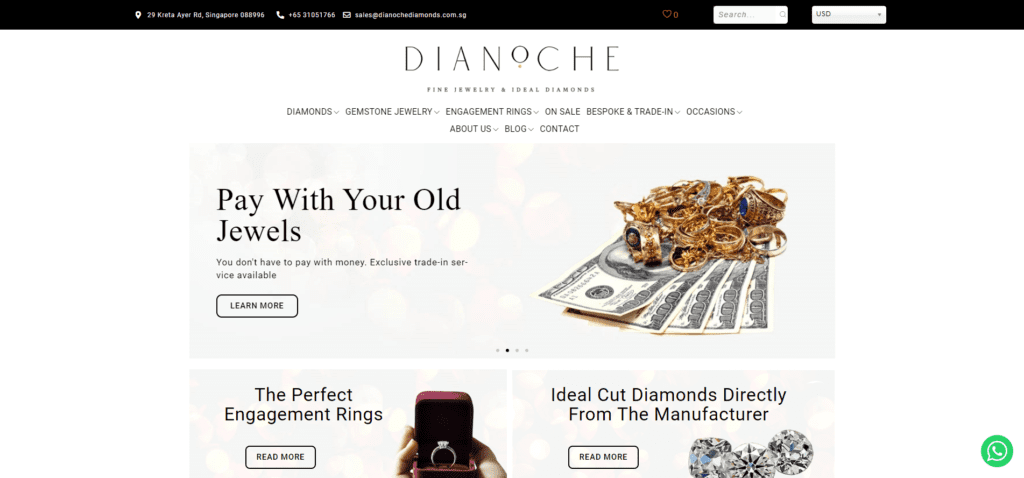 The story of Dianoche began with a Chennai-based agency that was struggling to meet the high standards set by Dianoche. As a result, they approached Harsh Designs Team to act as a third-party agency and presented us with Dianoche's requirements. After carefully listening to their needs, we determined that our team was capable of delivering their project within the given timeline.
Dianoche is a Singapore-based e-commerce company that specializes in diamonds and jewelry. The Harsh Designs Team recommended a coded website to fulfill their requirements, and the project was completed within 65 days as planned.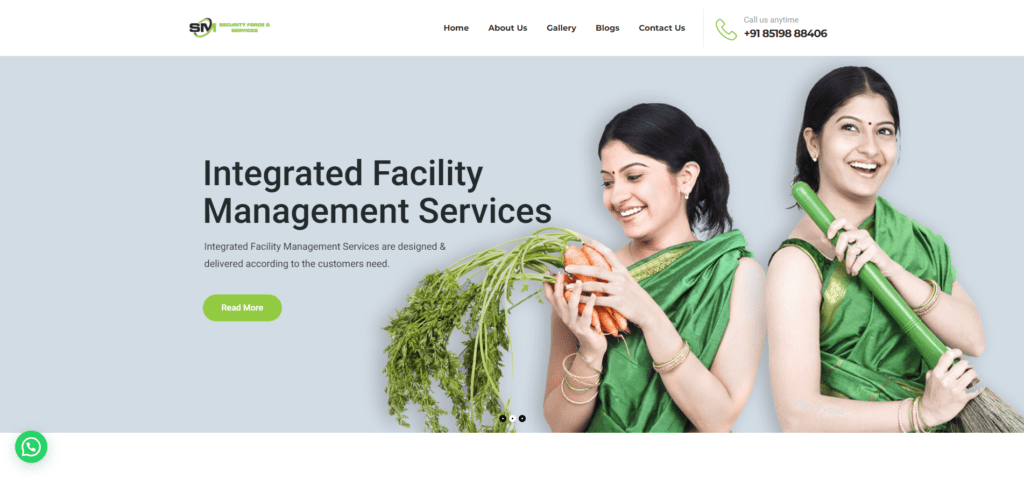 SM Force is a service-based business model that was started by Mahesh and his team. They offer a range of services including Security Guards, Bouncer & Bodyguards, Integrated Facility Management, and Manpower Supply Services. Upon hearing the client's requirements, the Harsh Designs team suggested WordPress web development as the best solution for their website.
A crucial aspect of attracting traffic to a website is through SEO content and Google Advertisement campaigns. After completing the website development, the Harsh Designs Content team provided support with SEO content. Additionally, our Advertisement Technical team started running advertisement campaigns through Google. The startup was successful with the help of Google Ads. The story began from zero and ended up as a hero in the market. The website development took 35 days to complete.
Quantummeann is an information and technology consulting services entity specializing in cloud, security, and digital solutions. The story of Quantummeann began with Tara and her team, and it is a USA-based consultancy. One of their requirements was to regularly upload PDFs to their website, which is a dynamic website.
The Harsh Designs team recommended coding as the best solution for their requirements and successfully completed the project in 65 days.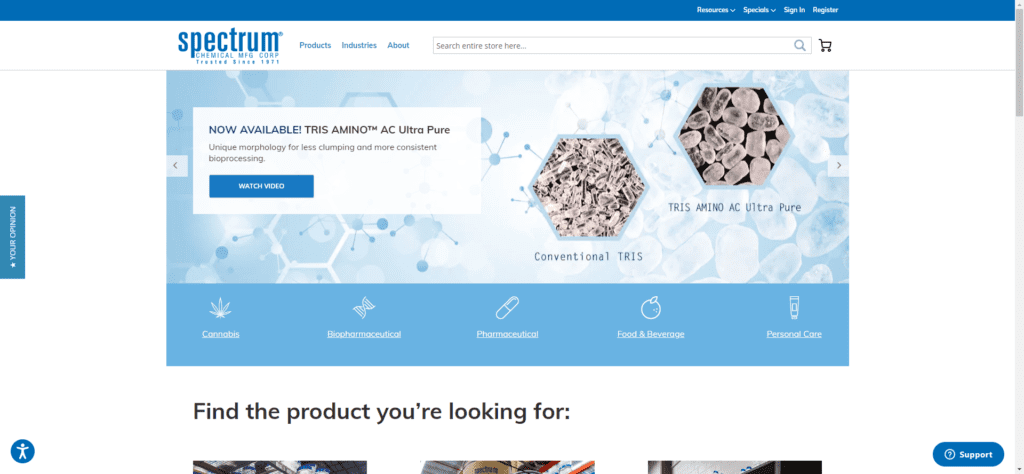 The story of Spectrum Chemical began with Mr. Babu, an NRI based in Africa who approached Harsh Designs Team to develop a drug-based e-commerce website that would be known internationally for its brand name. The client explained their requirements and business model to us.
Drawing on our previous experience, as well as our knowledge of back-end functionality, our team successfully developed and delivered the website within the agreed-upon timeframe of 75 days. We ensured that the website was designed to be user-friendly and provided a seamless shopping experience for customers looking to purchase drugs online. Our team also focused on ensuring that the website was optimized for search engines, helping to drive traffic and increase the website's visibility. Overall, we worked closely with the client to ensure that their vision was brought to life and that their e-commerce platform would stand out in a competitive market.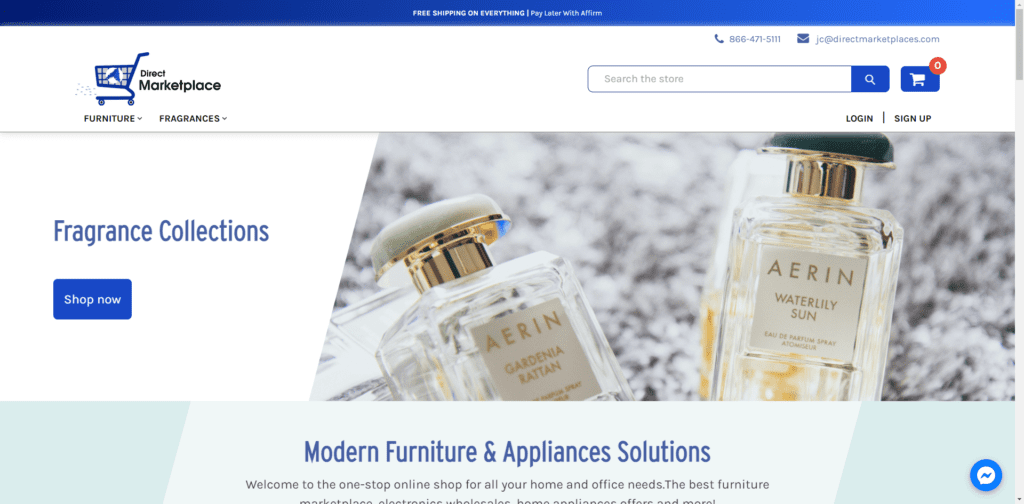 Direct Marketplace is an e-commerce business based in Canada. Their story began with a need similar to Amazon and Flipkart's e-commerce business models – to improve their website's SEO. Typically, businesses would use an About Us page, Testimonials, Blogs, Contact Us page, How it Works, and other tactics to enhance their SEO. However, with a fully-fledged e-commerce website, these tactics won't work. To optimize their products, Direct Marketplace creates individual store pages for each of their partners. This allows the partners to easily upload their product images, add content, and include product specifications. However, this process can be complicated, as it requires three different backend panels, each with its own specific purpose, and all interlinked with one another.
For example, the main panel (such as Amazon's) is responsible for approving or declining products for sale on the website.
The second panel is linked to store owners, allowing them to upload their products and specifications for display on the website.
The third panel is a customer panel, which allows customers to log in, make purchases, and track their orders.
At Harsh Designs, we were able to utilize our experience to complete Direct Marketplace's website in 125 days.
A one-stop solution for a wide variety of website design service in hyderabad. Fully customized and responsive websites. Advanced solutions for our valued customers.
You could be planning on getting your first website made or you may just be looking for a better one. Regardless, you should at least be aware of the fundamentals of web design. And there is no need to worry, it will only take 3 minutes to read.
In the first place, we need to agree that a website is an integral part of your online marketing activities. When you look at all the marketing platforms and strategies, what they really do is help you acquire website users. The key feature of a website is to transform these visitors into customers. This is called CONVERSION in marketing terms. An unreliable website would ultimately require you to spend money on additional marketing strategies. As long as you can't turn Tourists into CUSTOMERS, you don't need any more.
The great your website is, the more consumers you can turn into, regardless of whether you sell consumer goods, offer local services, or create homes.
A variety of industry professionals refer to themselves as web designers, but they are actually just a bunch of computer geeks with a rudimentary understanding of coding. By definition, without a lot of preparation, you'll easily get a website for yourself, with lots of content, images, and contacts. However, the real question is, "is that the way to convert your visitors into customers?" Is that what you're after? and the answer is straightforward: "NO! "
You just have to look for someone who is very serious about web design.
Now we can play our part!
We use the following seven-step web design process when we create websites:
Phase 1: ANALYSIS

The first step is all about information gathering: figuring out the mission, objectives, and target audience of the website.

Phase 2: PLANNING

A map plan provides a description of the overall site layout, technology that will be used, and a site map.

Phase 3: DESIGN

In addition to wireframe models and visual style, we put a lot of emphasis on developing a better user experience.



Phase 4: CONTENT

This is the final step, where you add the CONTENT.

A very important step in the process is selecting the right text, picture, or video to use – both for your site visitors and search engines.

Phase 5: DEVELOPMENT

Now we ACTUALLY build the website using HyperText Markup Language (HTML) and Cascading Style Sheets (CSS) with the assistance of databases and other technologies. It is possible to have connectivity on our websites for mobile devices as well.

Phase 6: TESTING

We evaluate every technical feature, such as code and scripts, compatibility with major browsers, but we also think about whether the website accomplishes its goals.

Phase 7: DEPLOYMENT

Once we have launched the web, our work is far from being done! To make sure there are no issues before the race, we always watch what happens right after the starting line. This way, we can deal with any potential problems before they even occur. If you would like, we can handle future maintenance and updates as well.
"Building a website is easy, designing one takes skill."
This is how websites should be done; this is how web design works. As you can see, our customers concur!
So, if you feel the same excitement for higher-quality websites as we do, please drop us a line! We'll be glad to assist you with everything we do best!
Your website shows what your business is about and what services you offer. To make sure that your services are delivered perfectly, you need a well-designed website. Our team of skilled web designers and developers make custom websites for clients all over the world. At Harsh Designs we offer professional and responsive website design services, website redesign services, web portal designs, and e-commerce website design services that work on all devices and are SEO-friendly.
Website development is a crucial aspect of any business today. With the rise of the internet and technology, it has become essential for businesses to establish an online presence. A well-designed website not only serves as an online presence but also serves as a platform for customers to interact with the business and access information about the products and services offered.
Hyderabad, India, is home to a thriving IT industry and offers a wide range of website development services. Whether you are a small startup or a large corporation, website development services in Hyderabad cater to the diverse needs of different businesses.
One of the main advantages of website development services in Hyderabad is the availability of highly skilled and experienced developers. The city has a large pool of talented developers who are well-versed in the latest web development technologies and techniques. They understand the importance of creating a visually appealing and user-friendly website that effectively represents a brand.
Another advantage of website development services in Hyderabad is the use of cutting-edge technology. Many website development companies in Hyderabad use advanced software and tools to create high-quality, visually stunning websites. This ensures that the final website is not only visually appealing but also functional and suitable for use across different platforms.
Website development services in Hyderabad also offer responsive web design, which ensures that a website is optimized for different screen sizes and devices. This is important as more and more users are accessing the internet through their mobile devices, and a responsive website ensures that the user experience is consistent across all devices.
In addition to website design and development, many website development services in Hyderabad also offer website maintenance and support services. This includes regular updates to the website, troubleshooting, and bug fixes. This ensures that the website is always running smoothly and is up-to-date with the latest features and technologies.
Website development services in Hyderabad also offer e-commerce website development, which is a great way for businesses to sell their products and services online. E-commerce websites are designed with user-friendly interfaces and easy checkout processes to make the buying process as smooth as possible.
In conclusion, website development services in Hyderabad are an essential aspect of any business looking to establish an online presence. With the help of skilled developers and advanced technology, businesses can create visually stunning and user-friendly websites that effectively represent their brand and attract new customers. With website development services in Hyderabad, businesses can take their online presence to the next level.
Our Website Design and Development Service in Hyderabad Includes:

Responsive Website Design

SEO Built

Boost Brand Recognition

Flexible Design

6 months Free Technical Support
1. UI/UX Design: Our designers are the best in the industry,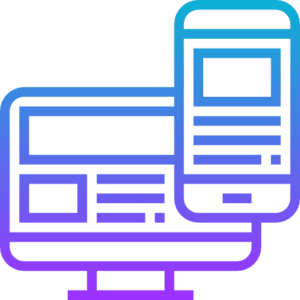 and we make interfaces that look great and are easy to use.
Focus on the Experience
Make it Easy
Make it Scannable
Use a Clear Call to Action
Assure SEO Fundamentals Are in Place
2. Web Development: Our goal every time is to make a website with a good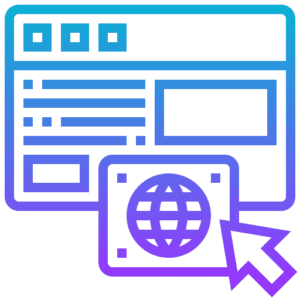 mix of front end and back end that works well and make our clients happy.
Website Purpose
Simplicity: Color, Type, and Imagery
Navigation
Visula Hierarchy
Content
Grid Based Layout
3. Online Store/Ecommerce: This is a platform where things can go wrong very quickly,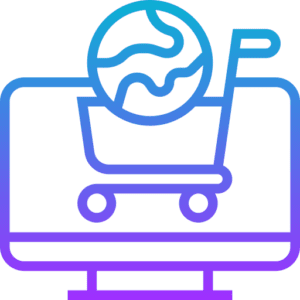 so we make sure that every small flow of events is taken care of.
User-Friendly Navigation
Site Search
Footer Navigation
Product Videos
Product Reviews
Generous Return Policy
FAQ For Products
Order Tracking
Push Notifications
Chatbots
Coupon Codes
Product Availability Filters
Mobile App
Local Store Information
4. SEO: We're trying to cut down on your advertising costs in the long run by making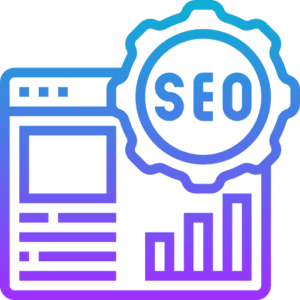 sure that the right people find you at the right time.
Drive Traffic
Connect with the audience
Large user base
Reviews
Lead possibilities
Raise Awareness
Brand Reputation
5.Quality Assurance (QA):At Harsh Designs, testing and retesting are a way of life.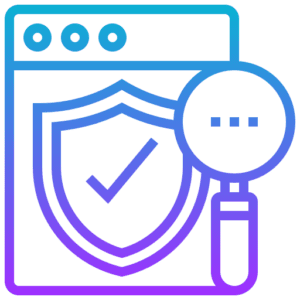 We want to be perfect, so we make sure to work hard for it.
Harsh Desigs is making headway in Customized Web-enabled Services & Solutions in the areas of Website Design & Development, Web Application Development, Customized eCommerce solutions, Digital Marketing, and SaaS-based ERP solutions for Education and Healthcare. Since 2014, this Web Development Company in Hyderabad, India has been doing well, carving out a special place for itself in the IT Industry in Hyderabad, India.
Professional website designers in Hyderabad, India, Harsh Desigs, offer affordable Responsive Web Design, Web Development, SEO Services, Website Maintenance Services, Web Hosting, and Domain Registration.
A visually appealing User Interface & User Experience (UI/UX) and all of the powerful tools that go with it are important for Website Development to improve a business's online presence and help it grow. Web Design Company in Hyderabad.
Harsh Designs keeps up with today's needs, changes, and ideas by implementing new web applications backed by good computing architectures and technology upgrades, which are all needed for the Internet economy to grow and for communication technologies to get better. Customers know us as the best company for Website Development in Hyderabad, India.
Design and Development:
We make beautiful, easy-to-navigate websites that fit the needs of your business, whether it's e-commerce or informational. We come up with original, interesting content that shows the world how unique you are and visually shows what makes you different from everyone else.
Testing and Delivery:
We do a lot of reviewing and testing in different situations, fix any bugs or errors, and then give you a website that works well on all devices, from your smartphone to your desktop computer, making it easy to access anywhere, at any time.
Hosting and Maintenance:
We make sure that all the technical parts are set up so that they can keep going from the start. We also look at them often to see how well they work and keep an eye on the technical and content parts to see if they need to be updated or changed.
Best Website Development Company in Hyderabad, India:
We are a top Website Development Company in Hyderabad, India that is well-qualified, trusted, and dedicated to making sure customers are happy. Our expert web developers are highly trained and have a lot of experience in their fields. From coming up with a plan for your website design to continuing its full-fledged development and coming up with branding.

Are You Looking for a Best Web Design Company in Hyderabad?
One of the best web design companies in Hyderabad, India, is Harsh Designs. We think of web design as an art, and our professional web design team treats it as such. We also believe that first impressions are everything, so we've made similar websites. We don't just make websites that look good; we also make them in ways that keep people interested and encourage them to get in touch with you or your business. We build professional, powerful, attractive, and easy-to-use websites for all businesses and NGOs in Hyderabad, India. We build all kinds of websites at Harsh Designs, including web portals, landing pages, static websites, dynamic websites, eCommerce websites, and other services related to websites.
Why Harsh Designs?
Our Designs are Responsive & User Freindly
We have different packages to meet your needs.
We do offer branding services from A to Z.
We do UI & UX for Designing
We don't hire outside help or cut corners.
We provide the following Website design Services,
Static Website Design
Dynamic Website Design
WordPress Website Design with Transparency
eCommerce Website Design with Modules Integration
Customize Website Design
Payment Gateway Integration
Shipping and Tracking
Cod or Pod Implementation
eCommerce Application Development
Online Store Development
Custom eCommerce Website Design
Highly Security Features
Speed Optimization with Flexible, Quick, and Scalable
Harsh Designs is one of the leading Graphic Design, Web Development, Android & IOS Application Development, Digital Marketing, Social Media Marketing (SMM), Search Engine Optimization (SEO), Search Engine Marketing (SEM), Content Marketing, and  Video Marketing Company in Hyderabad, India. We have helped small, medium, and large business organizations to create their Branding experience through Graphic Designing, Digital Marketing, and Content Creation. We became an important destination for many people who wanted to market their brand through advertisements.
Harsh Designs Gives 100% importance to Web development and creating an everlasting impression for our clients' projects
We at Harsh Designs make a quality lasting for decades of every project we deal with, keeping in mind the need for Brand visibility, Brand sustainability in the competitive ever-growing business, and brand value.
Table of Contents