572
Businesses built
in just 6 years
1872
Milestones
completed
862
Positive Reviews
from clients
Our professional team will be
happy to bring amazing ideas
and projects to life
Why should people buy from you instead of from the same kind of business across town?
Once you've defined your product or service, think about your target customer.
How will you show customers every day what you're all about?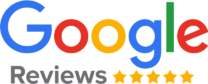 Kushal Shah
NIDAAN ACCOUNTING
Great service and a great person to do business with. Harsh has a professional work ethic and great design skills. If you are around the India area he definitely is the best partner you can find for your design needs. We had a brochure created for a personal website and he made great adjustments to our initial idea, improved our design, and delivered the brochure that is exactly what we were looking for. We use the brochure not only in the website but also on offline marketing and it looks great. In addition to his superlative design skills Harsh Puranam is honest and hard working; a rare quality to find in people these days. My wife and I had a wonderful experience doing business with him.
The agency is very agile and pleasant to work with!!. The pace of the job is great and my logo is completed in a couple of days well before the deadline. Mr Harsh is a humble guy to deal with and very accessible. Also Kudos to the brief format they follow and that really captures the talking points of the brand.
Sana Sajjad
WOW AESTHETICS
I absolutely love the website design that Harsh created for my Skin and Hair Care Clinic. He was very accommodating and replied quickly when I requested revisions. I will definitely refer back to him when I need more design work.
Sushma Priya
HAPPY BEINGS
I approached Mr. Harsh Puranam to design packages for my products. He designed it nicely and addressed all the small details that I asked him to do. I am satisfied with Harsh Designs and highly recommend them for any kind of graphic design work.
Rasagnya Bondugula
KAFE FUSION
I had a fantastic experience working with Harsh Puranam throughout the process of designing my business website. I was so taken aback at how many concepts he came up with, how many revisions he made, and how patient he was with me throughout it all. I really feel like how he encompassed the aesthetic of my company well and did intensive research to make sure it was right. I also appreciated that he took the time to give me a questionnaire to help determine these things. If you are wanting a professional designer who is patient and very collaborative, he is your guy!
Venkatesh P
Sanofil Crop Science
Harsh was great to work with. He took my ideas and created an impressive display advertisement on Google. His emails were prompt and the advertisement was completed days before the deadline. This was my first experience with a Creative Agency and it was a positive one. I plan to use Harsh Designs services again!
Subscribe to
our newsletter