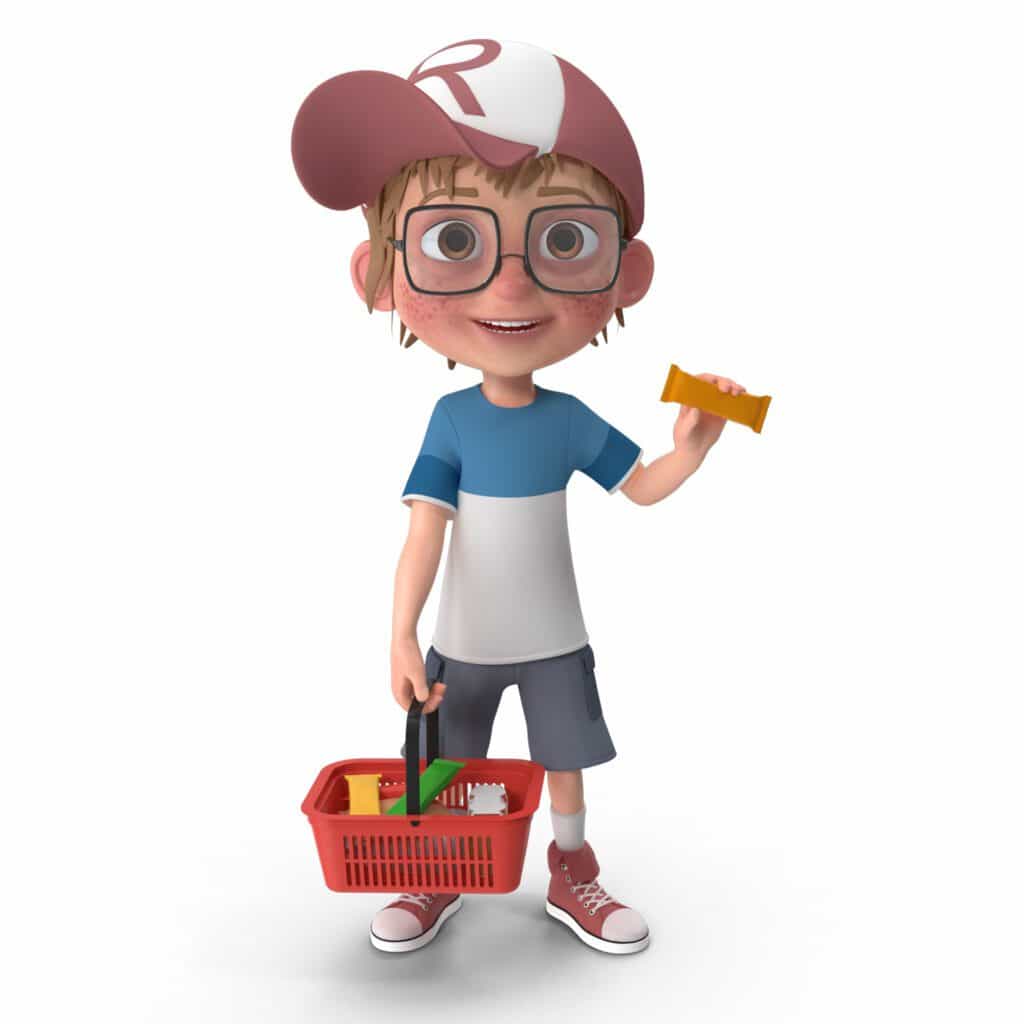 Package-Product Design
It's impossible to impress customers and prospects with generic designs that don't make your package-product design pop. Generic templates make your product packaging look like thousands of other packages and make it impossible for customers to fall in love with your unique products.
Packaging keeps the world organized. Whether it's a packet for your M&Ms, a hamper for your dirty laundry, or the bottle that holds the delicious liquid particles of your beer together, the things we put things in are important!
vision

visual design

colors & fonts
These are used on wrapping, a box, a can, a bottle of any kind of container. Harsh designs, we offer the best package design services in Hyderabad which can provide an eye-catching design that blends with the latest trend while at the same time project the product's uniqueness and quality.
"Good design makes a product understandable"
Your company's name, website, and logo are only the beginning of your branding efforts. Yes, they are important components of any marketing plan; nevertheless, if your package-product doesn't sell, they are unlikely to have a significant impact. Your product, including its packaging, needs to be well designed in order to sell well. Many people base their purchasing decisions on product design, especially when faced with a variety of options, and product packaging is often the first thing they notice about your goods. Most of the time, those of us who live in the First World are faced with numerous options. As a result, if you want customers to prefer your product over competitors', you should think about why and how you design the package. What will help your product grow legs and jump off the shelf and into my basket when I'm standing in an absurdly lengthy grocery store aisle, staring at hundreds upon hundreds of the same product, products that seem to proliferate the longer I stare at them? It will be your product's design unless that particular grocery shop is overrun with bugs or rats.
In today's world, we live in a consumerist society. Product design has become more crucial than ever before as our society has become increasingly globalised. While we still have a basic need for stuff, what we desire is a different story. To take advantage of our rampant consumerism, great product design takes advantage of both our necessities and desires. The market is swamped with comparable products, and the only thing that distinguishes one brand of a product from another is its design. While objects have traditionally had a purpose, they are increasingly becoming symbols of meaning. Good product design's job is to successfully communicate that meaning to the customer. People's attitudes toward things are continually changing due to societal pressures based on economic, ecological, and technical preferences. Listening to and responding to the wants and aspirations of consumers, as well as providing creative and new product design, is critical for businesses that want to succeed.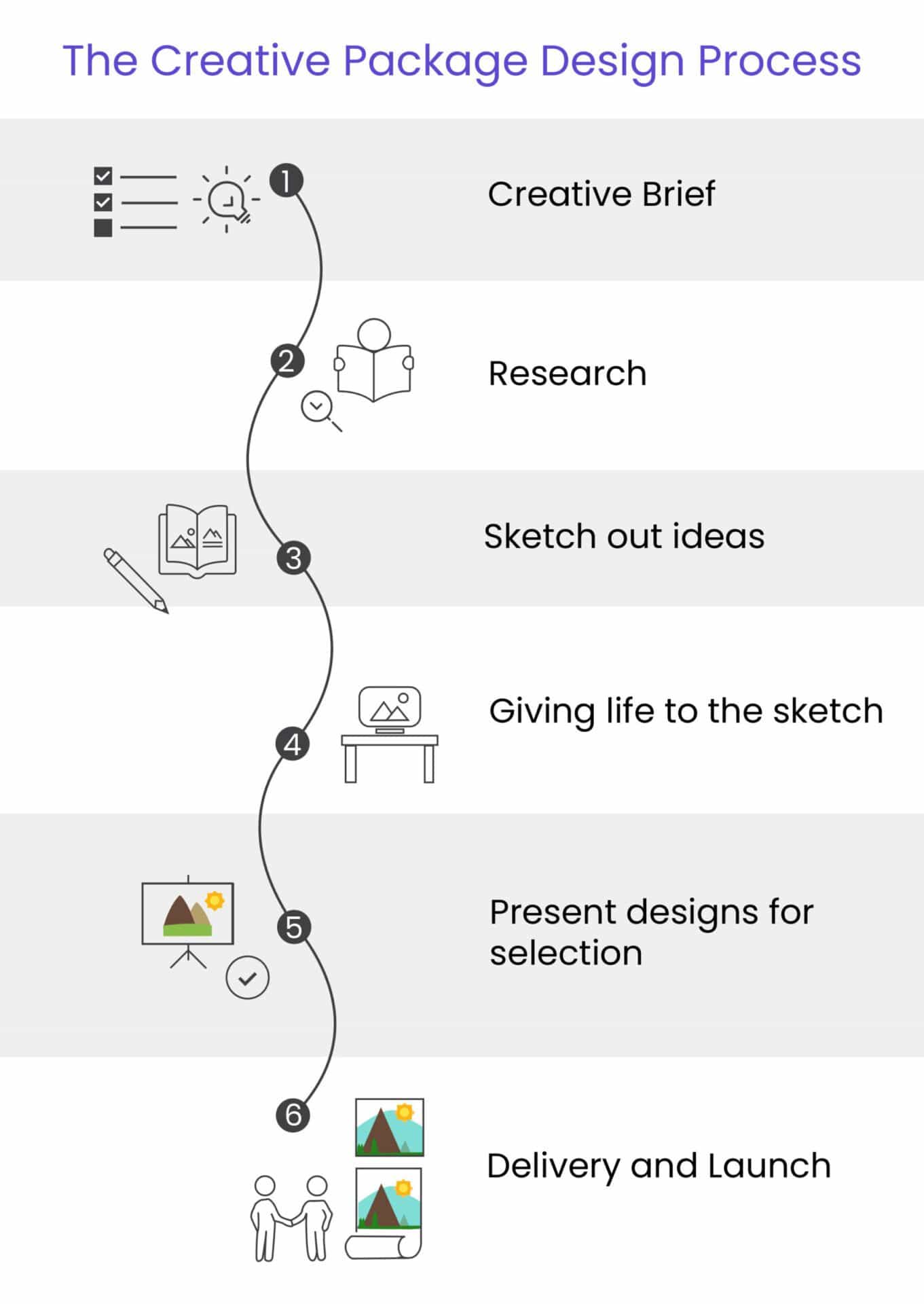 Importance of good package-product design:
Good product design attracts more customers thereby giving an organisation a hedge above other competitors in the market.
It is also important because it brings together three important issues, the concept, the package and the process.
Good design makes a business grow by enhancing profitability and turnover because it transforms the needs of customers into the desired shape and value of the product demanded.
It makes life easy and comfortable for the customer by introducing products that are easy to use.
Good product design is important in replacing obsolete designs.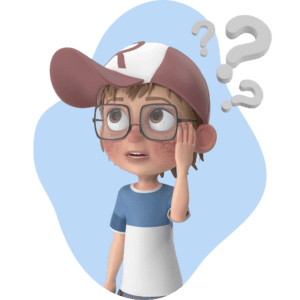 1. Almost a third of product purchasing decisions are based on packaging.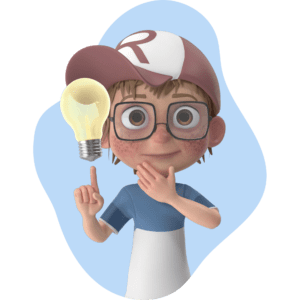 2. 66% of consumers said they have tired a new product because of the packaging.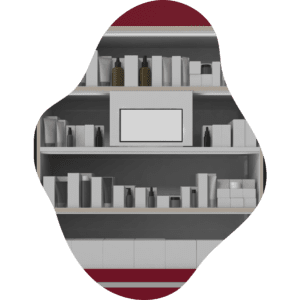 3. More than 70% if buying decisions aew made in the store.


The 5 Golden rules of Packaging Design
Rule #1: The first rule is that your packaging design should accurately reflect your brand/product.
Don't make promises you can't keep, and don't make promises you can't keep. Your packaging should be a reflection of your business or product. It's natural to build assumptions based on the packaging. Customers should not be disappointed by your brand, nor should they be duped into buying something they don't want. Use the front of the pack (the side that faces the buyer) to clearly represent the brand's values. To accomplish so, use both visual and verbal means.
Rule #2: Keep your packaging design consistent.
Your product could come in a variety of sizes, packaging types, and versions. It's critical that they all appear to be the same. Have a distinct visual and linguistic style that your customers will recognise. Consistency is always a good thing when it comes to building trust.
Rule #3: Your packaging design must be accurate and unambiguous.
Make use of your packaging as a medium for advertising. If you use the real estate on your packaging wisely, you can express a lot. Include the reasons why people should trust your brand.
Rule #4: Your packaging design should be unique and distinctive.
On the shelves, the packaging stands out. Make your packaging stand out by using a different format, shape, or colour palette. Today, we may easily identify Tide by its orange colour or Cadbury Dairy Milk by its purple colour. Without even reading the brand names, we automatically recognise it. The similar effect may be achieved with a Pringles box or a Coca-Cola bottle. Differentiation's power lies in this.
Rule #5: Your packaging design must be functional.
Consider your packaging's impact on the environment. When travelling internationally, the cost of shipping is calculated based on the number of cubic metres of space used, therefore keep the package as small as possible. Consider your product's packaging materials and shelf life. If at all feasible, make it recyclable. And, of course, follow all legal requirements.
Main functions of Package-Product Design:
Design is crucial, but packaging utility is much more critical. What proper packaging should do for the product it contains is as follows:
Protection: The primary goal of product packaging is to protect the contents of the package from damage during transit, storage, or while it is on the shelf in stores. To avoid tampering with the product, package packaging must be trustworthy and durable.
Attraction: When customers see your products on the shelves, they must be appealing enough to pique their interest. This can be accomplished through the use of specific colour schemes, elaborate designs, or unique boxes that are both useful and appealing.
Information: Packaging must also provide information on the product, such as how to use it, what ingredients it includes, and when it expires. Customers can use this information to decide whether or not they want to buy your goods without having to speak to a store assistant.
Differentiation: Packaging also aids firms in distinguishing their products from identical ones by using logos, colours, and shapes. Your goods will stand out and attract buyers with innovative designs.
After the design is complete, you must assess it using the following criteria:
Simple to understand: Will customers be able to determine what your product is and what it does just by looking at it? The last thing you want to do is cause clients to become confused.
Honesty: Does your product's packaging accurately represent it? Make sure that any visuals or photographs on the packaging are as realistic as feasible. Of course, you should utilise your best photographs, but make sure they don't exaggerate the value of your product.
Versatility: Even if you only have one product on the market right now, you could desire to expand in the future. Ascertain that the packaging design is adaptable enough to accommodate more items if the need arises.
Package/Product Design in Hyderabad:
Packaging is a conversation between people, brands, & objects
The Harsh Designs Packaging/Product Design team in Hyderabad, India is made up of experts from many different fields. This includes brand strategy, industrial design, graphic design, mechanical engineering, a packaging expert, and prototyping. Whether we're working with a start-up or a big company, our philosophy is the same: we try to find beautiful, effective, and consistent brand stories across all packaging segments. We've had the chance to work with some of India's best-known brands because we have a decade's worth of experience, we've worked in different markets, and our brands have grown up.
Harsh Designs, the best packaging design company in Hyderabad, has the best design team in Hyderabad, Mumbai, Bangalore, Chennai, and Coimbatore. This team includes experts in brand strategy, industrial design, graphic design, mechanical engineering, packaging, and prototyping.
Whether we're working with a start-up or a big company, our philosophy is the same: we try to find beautiful, effective, and consistent brand stories across all packaging segments. We've had the chance to work with some of India's best-known brands because we have a decade's worth of experience, we've worked in different markets, and our brands have grown up. The Best Design Studio in India for Packaging Design is one of the many awards we've won for our work in packaging design.
We always try to find new ways and materials to make packaging that is better for the environment. When it comes to packaging and points of sale, the goal is to make things work well, look good, and get the message across quickly.
It's so satisfying to see our designs in point-of-sale displays on the shelves of a grocery store. When your product is up against so many others fighting for attention, it takes a special kind of magic to make it stand out.
Product packaging is an essential aspect of any business, as it not only protects the product but also serves as a marketing tool. A well-designed packaging can make a big impact on potential customers and help to increase brand awareness.
Hyderabad, India, is home to a thriving design community and offers a wide range of product packaging design services. Whether you are a small startup or a large corporation, product packaging design services in Hyderabad cater to the diverse needs of different businesses.
One of the main advantages of product packaging design services in Hyderabad is the availability of highly skilled and experienced designers. The city has a large pool of talented designers who are well-versed in the latest design trends and techniques. They understand the importance of creating a visually appealing and informative packaging that effectively represents a brand.
Another advantage of product packaging design services in Hyderabad is the use of cutting-edge technology. Many product packaging design companies in Hyderabad use advanced software and tools to create high-quality, visually stunning packaging. This ensures that the final packaging is not only visually appealing but also functional and suitable for use across different platforms.
Furthermore, product packaging design services in Hyderabad also offer affordable pricing options. Many product packaging design companies in the city offer flexible pricing plans that cater to the budget constraints of different businesses. This makes it accessible for businesses of all sizes to invest in a professionally designed packaging.
In addition to the aforementioned advantages, product packaging design services in Hyderabad also offer a wide range of design options. From cans to pouches, cartons to cases, there are numerous design options available to choose from. Each design option has its own unique look and feel, making it easy to find the perfect design to suit your business's needs.
Moreover, product packaging design services in Hyderabad also provide options for customization. Many product packaging design companies in the city offer the option for businesses to add their own unique touch to the packaging design. This includes adding custom images, illustrations, and graphics.
Another important aspect of product packaging design is the materials used. Product packaging design services in Hyderabad use eco-friendly materials that are not only safe for the environment but also cost-effective. This is not only beneficial for the environment but also helps businesses to save money on materials.
When it comes to creating a packaging, the design is not the only important aspect. The content of the packaging is equally important. Product packaging design services in Hyderabad also provide content writing services to help businesses create informative and compelling content for their packaging.
Economic Benefits of Package Design: A well-thought-out package design is not just about aesthetics; it has economic implications too. When designed correctly, packaging can optimize space, reduce transportation costs, and lead to overall savings for businesses. As the top Package-Product Design company in Hyderabad, Harsh Designs ensures that designs are not only attractive but also economically beneficial.
Sustainability and Design: Today's consumers are more eco-conscious than ever before. They're seeking products that are packaged responsibly. Harsh Designs emphasizes sustainable and biodegradable packaging solutions, aiming to reduce the carbon footprint. Our designs are not just about how the product looks, but also about its impact on our planet.
Consumer Experience: Packaging plays a pivotal role in enhancing the consumer experience. From the moment they lay eyes on a product to when they unbox it, consumers should feel an emotional connection. We craft designs keeping the end consumer in mind, ensuring they experience delight at every touchpoint.
Cultural Relevance in Design: Being based in Hyderabad, we understand the cultural nuances and preferences of the local population. Our designs resonate with the local ethos, making products more relatable and appealing to the regional market.
Innovation in Packaging: As the market evolves, so does the need for innovative packaging solutions. At Harsh Designs, we are always at the forefront of adopting new materials, technologies, and techniques to create packaging that is both functional and novel.
Customization to Client Needs: Every product and brand is unique. We pride ourselves on our ability to offer bespoke packaging solutions tailored to each client's specific requirements and brand identity.
Testimonials and Success Stories: Over the years, we have collaborated with numerous brands, both big and small. Many of our package designs have resulted in increased sales and enhanced brand recognition for our clients. We let our work speak for itself, and our satisfied clients are a testament to our expertise and dedication.
Interactive Designing: With the advent of technology, interactive packaging is gaining momentum. QR codes, Augmented Reality (AR) elements, or simple scan-to-learn more features are becoming popular. Harsh Designs, always being ahead of the curve, incorporates these interactive elements to make packaging a two-way engagement medium.
Training and Workshops: We believe in constant learning. Harsh Designs regularly organizes workshops and training sessions for its design team, ensuring they are updated with the latest trends, technologies, and best practices in the packaging industry.
Collaborative Approach: Our design process is not isolated. We believe in a collaborative approach, involving client feedback and suggestions at every step. This ensures that the final design is in line with the client's vision and brand ethos.
Future of Package Design: As we look forward, we envision a world where package design is more than just aesthetics. With the integration of technology, sustainable practices, and a deep understanding of consumer psychology, Harsh Designs is geared to set new benchmarks in the packaging world.
Engage with Us: We invite businesses, both local from Hyderabad and from around the world, to experience the Harsh Designs difference. Let's collaborate and create packaging that speaks volumes about your brand, resonates with your audience, and stands out in the crowded marketplace.
Testimonials on the Impact of Our Package-Product Design: Our clients regularly share how our product and packaging designs have not only improved the shelf appeal of their products but also considerably boosted their sales. Their testimonials speak volumes about the quality of work we deliver.
Advanced Research & Trends Incorporation: At Harsh Designs, we believe that staying updated with the latest trends is crucial. Our design team regularly attends workshops, webinars, and trade shows related to product packaging and design. This enables us to incorporate the latest design trends and techniques, ensuring our clients always get a modern and relevant design.
Sustainability in Packaging: In this age of environmental consciousness, Harsh Designs emphasizes sustainable and eco-friendly packaging solutions. We strive to create designs that not only look good but are also aligned with global sustainability norms. From using biodegradable materials to optimizing packaging sizes to reduce waste, we have made significant strides in sustainable package design.
Cultural and Demographic Sensitivity: We understand the diverse market of Hyderabad and other parts of India. We ensure that our package designs are sensitive to cultural and demographic nuances, ensuring that they appeal to a wide audience without unintentionally offending any particular group.
Customization & Personalization: In an era where personal touch matters, we offer customization and personalization options in packaging. Whether it's a special edition product or a festive launch, our designs can be tweaked to resonate with the specific theme or occasion.
Collaborative Approach: We believe in working collaboratively with our clients. At every stage of the design process, we take feedback, ensuring that the final design aligns perfectly with the client's vision and objectives.
Global Reach: While we take pride in being one of the top product-package design companies in Hyderabad, our designs have global appeal. We've had the privilege of working with international clients, understanding global markets, and delivering designs that resonate universally.
Future of Package-Product Design with Harsh Designs: The future is digital, and we are gearing up for it. Our team is continuously exploring digital integration into physical packaging. From QR codes that tell a brand's story to augmented reality experiences linked to packaging, we are at the forefront of merging the digital with the physical.
Commitment to Excellence: Our long-standing reputation in the market is built on our unwavering commitment to excellence. We ensure every design that comes out of Harsh Designs stands out for its creativity, relevance, and effectiveness.
In Closing: Package-product design is more than just a visual appeal; it's about creating a tangible experience that starts from the moment a customer lays eyes on the product. At Harsh Designs, we are committed to crafting these experiences meticulously. If you're looking for a package-product design solution that resonates with your brand ethos and appeals to your target audience, Harsh Designs is your go-to destination. Join us on this journey of creating unforgettable brand experiences.
In conclusion, product packaging design is crucial for any business. Product packaging design services in Hyderabad cater to the diverse needs of different businesses and offer a wide range of design options, advanced technology, and affordable pricing options. With the help of experienced designers, businesses in Hyderabad can create a packaging that effectively represents their brand and makes a lasting impression on potential customers. With a well-designed packaging, businesses can increase brand awareness and generate more leads, ultimately leading to increased sales and revenue.
We provide the following Package-Product Design Services,
Product Label Design

Package Design

Packet Design

Bag Design

Wrapper Design

Outer Box Packaging Design

Creative Packaging Design

Boxes Design

Tube Design

Paperboard Boxes Design

Corrugated Boxes

Plastic Boxes Design
Harsh Designs is one of the leading Graphic Design, Web Development, Android & IOS Application Development, Digital Marketing, Social Media Marketing (SMM), Search Engine Optimization (SEO), Search Engine Marketing (SEM), Content Marketing, and Video Marketing Company in Hyderabad, India. We have helped small, medium, and large business organizations to create their Branding experience through Graphic Designing, Digital Marketing, and Content Creation. We became an important destination for many people who wanted to market their brand through advertisements.
Harsh Designs Gives 100% importance to Package Designing and creating an everlasting impression for its clients' projects.
We at Harsh Designs make a quality lasting for decades of every project we deal with, keeping in mind the need for Brand visibility, Brand sustainability in the competitive ever-growing business, and brand value.