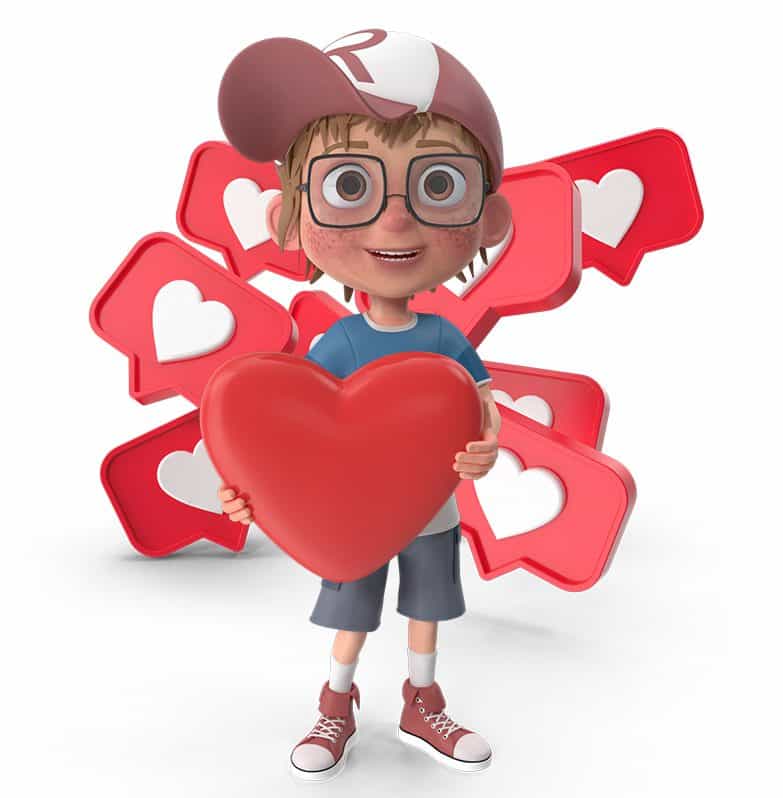 Social Media Marketing (SMM)
Visuals in Digital Marketing Social Media Marketing (SMM) When it comes to social media marketing (SMM), graphic design is a decisive part of an overall content strategy. No matter how great the text is, no one will notice it unless it's accompanied by nice visuals to grab people's attention in the middle of browsing.
Digital Marketing – Social Media Marketing (SMM): 7 top creative tips
Determine the Goal

Size Matters

Behind Good Design is Good Contrast

Study the Visual Identity of the Business

Keep it Simple

Have "Scroll-Stopping" Impact

Focus on What's Important

Digital Marketing – Social Media Marketing (SMM) is filled with content competing for attention, so it's best to create engaging graphics that cater specifically to the audience you're trying to reach.
"Brands that ignore social media…will die. It's that simple."
Digital Marketing – Social Media Marketing (SMM)Connects with customers to increase sales.
By targeting your target audience with a schedule designed to entice action, social media marketing (smm) services gain greater authority. Harsh Designs unwraps an entirely new technique to strike your customers with a flawlessly planned social media marketing (smm) advertising strategy.
Audience: Targeting by age group Segregate customers by location. Classifying customers by income.
Interests: Find customers by their activities. Locating users with special skills.
Behaviour: Promote by previous purchases. Targeting by device utilization Users who viewed your website. People who visited your website.
Lists: Find customers by their activities. Locating users with special skills.
Social Media Marketing (SMM) Growth: We are an astute social media marketing agency that is constantly designing clever marketing tactics that drive deeply into the brains of the digital audience. We specialise in bringing in new clients and growing your reach. Our fascinating social media marketing methods will undoubtedly establish a strong social media presence while displaying your organization's disposition.
Advertise to a Specific Audience: Instead of focusing on the keyword, focus on the customer.
When compared to traditional pay-per-click (PPC) on search engines, paid advertisement campaigns on social media sites provide a number of advantages.
Customers can be segmented via social media marketing based on their geography, employment, hobbies, talents, interests, associations, gender, age, and other factors.
You may always use social media advertising campaigns to target the searcher rather than the search keyword. You will be able to precisely approach the target audience.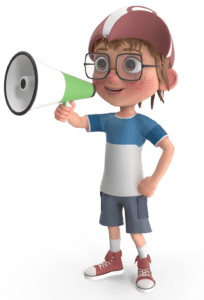 Posting on social media: Postings on social media can effectively engage users. To stay in touch with your audience, you'll need to make these posts on a frequent basis. Of all, this is just a part of the entire subject.
High engagement of the audience
Organic growth
Stellar social media postings.
Boost: Only a small part of your audience will notice your posts on social networking platforms like Facebook. Then there's this boosted posting to consider. It is really important in social media marketing services. Sharing high-quality content from your company, including as blogs, videos, and press clippings, will engage your audience and boost the number of people who see your page.
Increase your reach

Elevate high-quality content

Boost visibility
1.Facebook Marketing: Facebook isn't new, and neither is the idea that every business needs a Facebook presence. Facebook has 1.56 billion daily active users . Let's put that in perspective. That's nearly 5X the population of the United States, 20% of the world population … and still climbing.
Drive Traffic
Connect with the audience
Large user base
Reviews
Lead possibilities
Raise Awareness

Brand Reputation
2.Instagram Marketing: Instagram is the second most accessed network behind Facebook. The popular visual-first social medium sees over one billion active monthly users and 500 million daily Instagram Stories. Everyone and their dog (literally) is on the social media platform. "Everyone" includes individuals, pets, and, you guessed it, businesses.
Network
Target large audience
Connect with Influencers
Hire New Talent
Produce Leads
Promote Content
3.LinkedIn Marketing: Did you know LinkedIn is one of the oldest online social platforms today? Yes, that's right. LinkedIn over the years has emerged as a powerful tool for business owners and individuals to increase their connection, generate more leads, promote their brand, and also become a thought leader.
Grow Awareness
Direct Traffic
Generate Leads
Brand reputation
Boost Conversions
Establish Trends
4.Twitter Marketing: Twitter enables you to stay in the loop on what people have to say about your company and business, directly or indirectly. Retweeting further spreads the word about your business thus making your presence felt globally along with your business. It gives you an opportunity to create awareness for your business.
Share
Elevate
Interact with the audience
Associate with Influencers
Channels
Produce Leads
Loyalty
5.Pinterest Marketing: Just recently, Pinterest hit more than 10 million unique visitors, making it one of the fastest growing websites ever. In the past six months, visits to Pinterest grew by 4,000%, receiving 11 million hits in just one week.
Reach a new audience and grow an online presence.
Drive more traffic to the business's website or online store.
Encourage conversions like newsletter sign-ups, ticket sales or purchases.
6.YouTube Marketing: YouTube is the 2nd largest search engine and the 3rd most visited website worldwide, behind only Google and Facebook respectively.
Viewer sees your video ad in another video and clicks on it.
 You pay for that click as part of your campaign budget.
Viewer proceeds to watch your video, viewing the ads from other content creators that are enabled to display on your videos. (can be disabled)
Viewer clicks or watches those ads and you are paid 68% of the ad revenue.
7.WhatsApp Marketing: Already popular for personal use, WhatsApp changed the game with the launch of Whatsapp Business – giving marketers the opportunity to connect to a generation of instant messengers.
Profound relationships with customers
Higher conversion rate
Better sales
Lower cost of marketing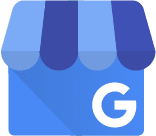 8.Google My Business: GMB provides you with the ability to list your business location on Google Maps and local search results. You can display important information about your business, including the opening/closing times, contact details or a link to your website. More recently Google has also released a new feature allowing you to post a link to articles or up and coming events.
Improves Your Businesses Local Search Visibility.
It's Highly Visible
GMB Allows People to Leave Reviews of Your Business
GMB Provides Insights That Give You Helpful Information
High Views
High Search Queries
High Engagement
High Reach of Audience
Why Is Social Media Marketing (SMM) is Important for Your Business? 12 Reasons.
B2B marketing and B2C marketing, despite the fact that it aims to sell items to other businesses, is still based on human interactions. Social media marketing (smm) has always been used to aid in the development of these relationships, but its significance grew significantly last year.
B2B marketers and B2C marketers required a way to connect with prospects and partners in the absence of in-person events. They discovered that social media platforms were the most effective way to accomplish this.
B2B & B2C leaders can use social media to:
1. Increase Brand Recognition:
Companies may convey their story, explain why they provide the services they do, and keep audiences updated with customer and employee stories through a variety of media.
B2B & B2C executives that can harness the power of their employees' voices can expand their brand's reach even farther. Every employee has a personal network, which could include hundreds of contacts. Each of those contacts, in turn, is linked to hundreds of additional people.
2. Generate Leads:
By posting videos, stories, statistics, and interesting trends, they may create meaningful conversations and engagement within their target industry. These methods might help you gain leads as well as develop credibility with potential consumers.
3. Nurture Leads:
Sales representatives can use social selling to develop relationships with leads. They can help potential customers solve problems by employing thought leadership pieces, social proofing, and other content. As a result, your sales force can establish trust and confidence.
4. Use social listening techniques:
Customers should be listened to, as well as what others have to say about their business. This gives you the opportunity to gather honest feedback on how others see your brand. It provides a window into strengthening your company's weaker areas while boosting features that already resonate with customers.
5. Link Social Media Posts to Business Opportunities:
Leaders can drive customer posts to their CRM with the correct enterprise solution, allowing them to gain a better understanding of their customers.
6. Monitor Your Marketing Efforts:
You can track critical performance metrics using social media platforms and management solutions (KPIs). You may even give organic social media interaction a monetary value. Earned media value (EMV) estimates how much paid ads would have cost for organic social engagement and reach.
7. Strengthen your brand's authenticity:
Brands can create trust with potential customers, partners, and talent/employees by engaging on social media. This is especially true if other individuals are spreading the word about your business or products/services. Family and friends are almost three times more likely than official brand channels to be trusted with advice or suggestions.
8. Encourage and promote thought leadership:
Social media is an excellent tool to learn about people's concerns and interests. As a result of their presence on social media, brands have the chance to generate thought leadership through resolving issues. Create how-to manuals, webinars, and other content to assist people, and people will come to trust your brand as a source of information.
9. Expand Your Audience:
Social media was used by 4.48 billion individuals in 2021. Not only does social media provide you with access to the greatest addressable market online, but it also allows you to see what real people are talking about and liking. You can establish an audience that believes in your brand, products, and services if you learn how to solve this market's concerns through thought leadership material.
10. Build a Community:
You can create an active social network around your brand with some effort and engagement. Employees and consumers may both help you produce immediate Likes and Shares for your material, allowing it to reach new audiences.
11. Generate Unique Content at Scale:
Original and intelligent content can be found in social media networks as well. User-generated content (UGC) and employee-generated content (EGC) not only speak to brands in a genuine way, but they also keep your content publication pipeline brimming with new ideas.
12. Keep in Touch With Important People:
The use of social media to spread thought leadership is a tried-and-true approach of attracting the attention of decision-makers and other key stakeholders. Use webinars, ebooks, one-pagers, podcasts, and other forms of material to help others solve difficulties.
You must be present where your future consumers are if you want to interact and engage with them. This is largely due to social media.
We provide the following Digital Marketing – Social Media Marketing (SMM) Services,
Social Media Image Posts
Social Media Video Posts
Festival Posts
Product Posts
Promotional Posts
Social Media Banners
Infographics
Influencer Management
Add campaigns at Facebook, Instagram, LinkedIn, YouTube, and Google Adsense
Google Reviews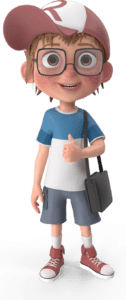 Harsh Designs is one of the leading Graphic Design, Web Development, Android & IOS Application Development, Digital Marketing, Social Media Marketing (SMM), Search Engine Optimization (SEO), Search Engine Marketing (SEM), Content Marketing, and  Video Marketing Company in Hyderabad, India. We have helped small, medium, and large business organizations to create their Branding experience through Graphic Designing, Digital Marketing, and Content Creation. We became an important destination for many people who wanted to market their brand through advertisements.
Harsh Designs Gives 100% importance to Digital Marketing – Social Media Marketing (SMM) and creating an everlasting impression for its clients' projects
We at Harsh Designs make a quality lasting for decades of every project we deal with, keeping in mind the need for Brand visibility, Brand sustainability in the competitive ever-growing business, and brand value.