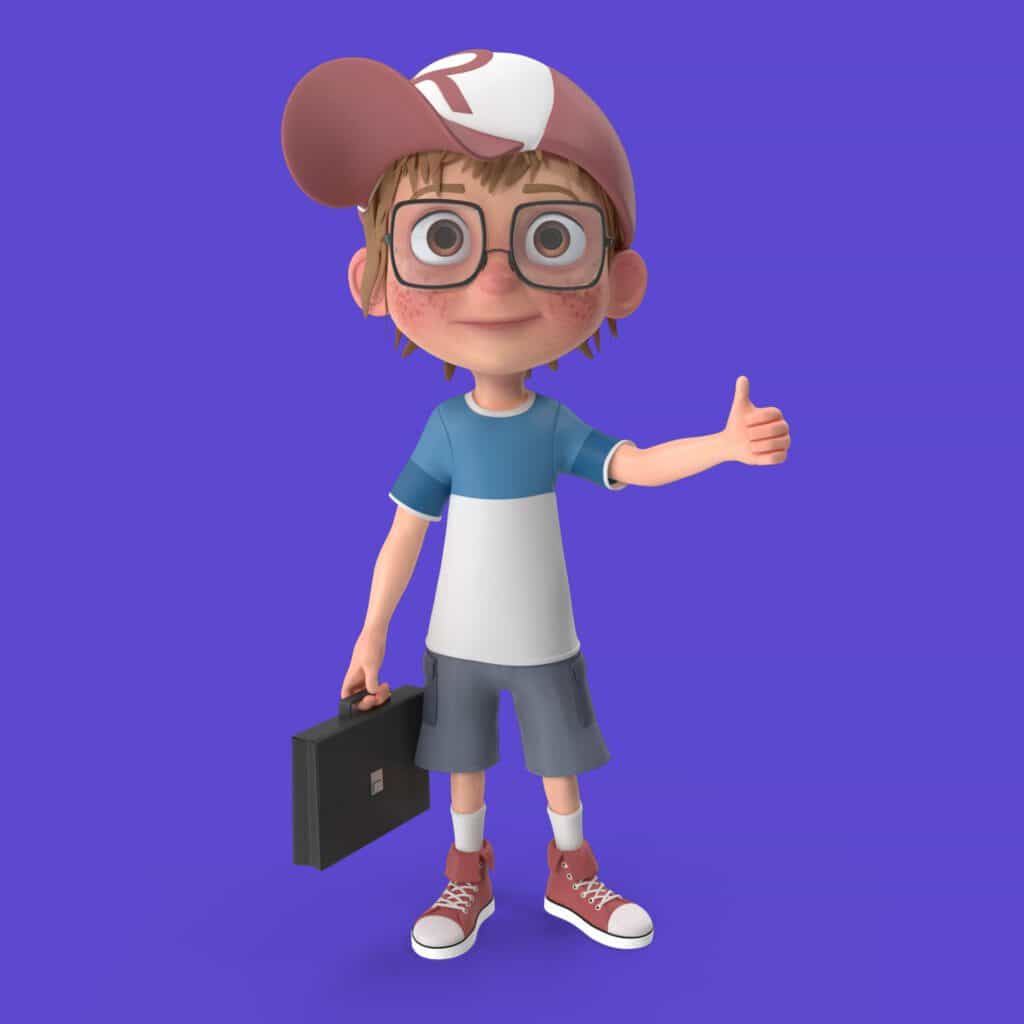 Print & Brochure Design
Full-color custom stationery sets and letterhead show a variety of approaches used for business identity stationery printing and corporate identity design. Quality personalized stationery is essential for any professional business or marketing effort.
Business Cards

Letter Heads

Custom Design for Merchandise

Certificates

Badges / Identity Cards

Brochures

Flyers

Magazines and a lot more
By being bold in your business stationery design you can make potential customers sit up and take note when they receive your direct mail / Business Cards / Letter Heads / Custom Merchandise / Brochures.
"We had so many issues with our Brand quality before we met Harsh Designs, now it's all premium quality look that our products got and brand recognition our customers got elevated, Thanks to Harsh Designs" – One of many customer testimonials
Corporate Stationery Services:
Envelopes: Envelopes are very important in business contracts, so if they don't inspire your clients, you may lose their first impression.
Letterheads: The details on letterheads are based on the brand's identity.
Business cards: Harsh Designs works hard to make sure that its clients get full-color, high-quality business cards that make a good impression.
Corporate gifts: The gifts you give at an event help people remember your business.
At Harsh Designs, a corporate stationery design agency in Bangalore, we offer a mesmerising mix of unique stationery designs and smart use of text and colour that leaves clients speechless. Letterheads, business cards, and envelopes are all set up in a way that gives brands more credibility. Brand marketing is now impossible to do without corporate identities. When you choose corporate identities services at Harsh Designs, the most important things are:
The top business firms' first choice.
A long list of the latest designs and changes to corporate identities.
I got more than I expected.
We make a strong connection between corporate identities and website design, which we offer as an extra service.
Harsh Design's creative team uses cutting-edge tools and a forward-thinking approach to make sure that their clients get the best corporate stationery. Harsh Designs, a stationery company in Hyderabad, India, has a 100% satisfaction rate on more than 1000 projects that used their designs for stationery.
There are a number of things about Harsh Designs that make it the first choice of corporate houses.
Customized stationery designs
Effective brand promotions
Single and double-sided printing
Professional designs
Specialize in bulk orders as well
On-time delivery
The creative team at Harsh Designs uses cutting-edge tools and a visionary approach to make sure that their clients get the best corporate brand identity. Harsh Designs is a stationery designs company in Hyderabad, India that has earned a 100% satisfaction rate on 1000+ projects.
Brochure Design in Hyderabad:
One thing that helps make a lasting impression on your client is the brochure. Using brochure design services that help make your brand look more professional is a good way to do this. We can make a custom brochure design for you from a wide range of designs. The team at Harsh Designs think that making a brochure or flyer isn't just about being creative and coming up with new ideas. It's also a skill. Our huge amount of experience as a company that designs brochures has made us the most sought-after firm.
Our agency makes sure that every piece of art has the right layout, gets the business message across, and is aimed at the right people. Brochures have been very important on many different levels, including:
Company Profile Design
Digital Presentation Design
Sales Brochure Design
Product Catalogue Design
Datasheets Design
Event Brochure Design
Pamphlet/Flyer Design
E-Brochure Design
We want to help you as much as possible, so our creative brochure company makes flyers and brochures in many different styles. Folds, cuts, and themes in a professional brochure design should be unique. Here are the types of brochures we've been giving out:
Booklet, Tri-Fold, Flyer, Folder, Gate-Fold, Double Gate-Fold, Accordion, Fold, Cross-Fold, Double Parallel, Roll Fold.
One of the most important parts of marketing your brand as a whole is using brochures. Most people think it's just about images and full-color printing, but it's more than that. Some of the most useful and up-to-date brochures have come from our agency. Some of the industries that have grown very quickly because of us are
Company brochures:
We have been giving some high-quality and professional business leads. Choosing a brochure with the best design is a very important task because it can bring you a real return on investment (ROI).
College prospects:
When choosing a college, the best college prospect is one that makes the student feel at ease. Jootoor Designs has been giving college prospects to many schools. These prospects show important information about the schools in a very subtle and effective way.
Medical brochures:
Medical brochures are a big part of getting the right medical information to the right people in an easy way. A healthcare brochure design agency in Bangalore uses just the right amount of pictures to keep the mood upbeat while still getting the message across.
Jewelry portfolios brochures:
As classic style never goes out of style, it's likely that fun fashion will always attract people. The creative team at Jootoor Designs always makes a portfolio that shows off your jewellery in the best way possible to your customers.
Restaurant brochures:
Seeing the benefits of brochures, restaurants have started putting their menus on Bi-fold, Tri-fold, and Roll brochures. We make some really cool brochures for restaurants that use the latest technologies and themes to show off your food.
Real estate brochure:
Brochures are a very useful tool for people who sell real estate. We make sure that the brochure we give to potential buyers gives them a good idea of what the property is like and what it's like to live there.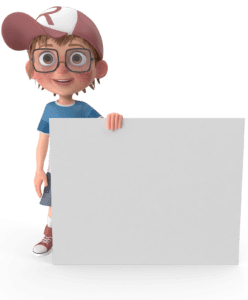 In this age of competition, it's hard for companies to stay in business, so they want a brochure made just for them. The brochure becomes a key part of their business and the process of establishing their brand. Not only that, but the brochure also helps you make the most money and grow your business by reaching the right number of people and winning them over. The main reason why businesses want brochures is to bridge the gap between their different sales strategies.
Brochures are an essential marketing tool for any business. They are a great way to showcase your products or services and provide detailed information about your company. A well-designed brochure can make a big impact on potential customers and help to increase brand awareness.
Hyderabad, India, is home to a thriving design community and offers a wide range of brochure design services. Whether you are a small startup or a large corporation, brochure design services in Hyderabad cater to the diverse needs of different businesses.
One of the main advantages of brochure design services in Hyderabad is the availability of highly skilled and experienced designers. The city has a large pool of talented designers who are well-versed in the latest design trends and techniques. They understand the importance of creating a visually appealing and informative brochure that effectively represents a brand.
Another advantage of brochure design services in Hyderabad is the use of cutting-edge technology. Many brochure design companies in Hyderabad use advanced software and tools to create high-quality, visually stunning brochures. This ensures that the final brochure is not only visually appealing but also print-ready and suitable for use across different platforms.
Furthermore, brochure design services in Hyderabad also offer affordable pricing options. Many brochure design companies in the city offer flexible pricing plans that cater to the budget constraints of different businesses. This makes it accessible for businesses of all sizes to invest in a professionally designed brochure.
In addition to the aforementioned advantages, brochure design services in Hyderabad also offer a wide range of design options. From tri-fold to bi-fold, z-fold to gatefold, there are numerous design options available to choose from. Each design option has its own unique look and feel, making it easy to find the perfect design to suit your business's needs.
Moreover, brochure design services in Hyderabad also provide options for customization. Many brochure design companies in the city offer the option for businesses to add their own unique touch to the brochure design. This includes adding custom images, illustrations, and graphics.
When it comes to creating a brochure, the design is not the only important aspect. The content of the brochure is equally important. Brochure design services in Hyderabad also provide content writing services to help businesses create informative and compelling content for their brochures.
In conclusion, a well-designed brochure is crucial for any business. Brochure design services in Hyderabad cater to the diverse needs of different businesses and offer a wide range of design options, advanced technology, and affordable pricing options. With the help of experienced designers, businesses in Hyderabad can create a brochure that effectively represents their brand and makes a lasting impression on potential customers. With a well-designed brochure, businesses can increase brand awareness and generate more leads, ultimately leading to increased sales and revenue.
Harsh Designs is one of the best brochure design companies in Hyderabad, and they are ready to help you by making a unique brochure for your business. We know what a brochure is worth and how important it is to you. We are the best Brochure Designing Company in Hyderabad, so we give our customers the best service possible. Our customers are the most important thing to us, and our main goal is to make them happy with our work. We can do anything and everything to make the design, process it, and then give it to you.
We believe in working with you as a team so we can understand your needs and goals and make a brochure that fits them. We also let you choose what kind of brochure you want, and we're happy to listen to your suggestions. We give you a lot of choices so you can choose the design you think will work best for your business. Then, we change the design to fit the needs of your business, because we also want your company or business to do well.
Harsh Designs has a skilled team of technical and Brochure Designing experts who can come up with great, unique, amazing, and creative ideas for your brochure. We can make any kind of brochure you want, including corporate brochures, product brochures, company brochures, business brochures, tri-fold brochures, and brochures that you design yourself.
Once we start working on a brochure design project, we take care of everything, from coming up with the idea to making the design, taking professional photos, processing the design, and getting it printed. Once you work with us on a project, you won't have to worry about anything else.
Why choose us?
Attractive and affordable: At Harsh Designs, we make the most attractive and magnetic brochures at prices that are very reasonable.
Bespoke brochures: The brochures we make are made with your business in mind and give you the best return on investment (ROI).
Modern designs: The themes that our creative team comes up with are very important for your business and make a big impression.
Latest Techniques: We make sure that your marketing tool is made with the most up-to-date techniques.
Delivery on time: We believe that time is the most important thing in marketing, so we make sure that every delivery is made at the right time.
Service You Can Trust: We've been in the brochure business for a long time, so your private information is safe with us.
Harsh Designs is the best Brochure Design Company in Hyderabad. Their brochure designs are creative and eye-catching, and they offer a wide range of other creative design services as well.
We make brochures and flyers for sales, marketing, and training that show how creative and skilled we are. High levels of professionalism and sincerity are demonstrated by our team while making brochures as per your specifications. Why is brochure so much important? It is a good marketing tool and can bring amazing results if used in the best manner. Our brochure designs are unique in the design. We use the ideal combination of texts, images, and colors to make every brochure catchy. You can't always meet your clients and shake their hands. This is something your brochure can do for you. As an experienced Boucher Design Company in Hyderabad, we promise to do our best to meet the changing needs of the business world. A brochure designer needs to be able to do a lot of different things. When designers and creative visualizers work on small details, they keep the business's goals in mind. We make high-quality brochures because we know a lot about designing brochures and know how the process works.
You need a luminous design to inspire the target audience. With our creative brochures, you can do this at a price that won't break the bank. Make it a good way to market your business. Experts say that a brochure is like a window into your business for potential customers. Because of this, it is even more important that the first impression is a good one. Our goal is to make a professional-looking brochure that has a strong effect on the customer's mind and creates a consistent image. To make brochures, you need design skills, creative skills, and experience. All of these needs are met by our team of designers.
The best brochure design company in Hyderabad is Harsh Designs, which can make brochures that are effective, interesting, and efficient.
When it comes to creating brochures for corporate companies, Harsh Designs stands apart from the competition in several ways. From our unique design approach to our unmatched attention to detail, we pride ourselves on providing top-quality services that help our clients stand out in their industries.
Tailored Designs for Each Company: One of the key factors that sets Harsh Designs apart from our competitors is our focus on creating tailored brochure designs for each client. We believe that every company has a unique story to tell, and we work closely with our clients to understand their brand, audience, and goals. This approach allows us to create designs that truly reflect the essence of each company, making our brochures stand out in a crowded marketplace.
Attention to Detail: At Harsh Designs, we understand that even the smallest details can make a big impact on the success of a brochure. That's why we pay attention to every aspect of the design process, from the choice of fonts and colors to the placement of graphics and images. Our designers have a keen eye for detail, and we strive to ensure that every element of our clients' brochures is perfectly crafted to deliver the desired message.

Creative Approach: Another way that Harsh Designs sets itself apart is through our creative approach to brochure design. Our team of designers is made up of talented professionals with a passion for creating innovative designs that capture the attention of readers. We use a range of techniques and styles to make our brochures stand out, from bold typography and striking imagery to unique paper stocks and finishes.

Comprehensive Services: We also offer a comprehensive range of services to our clients, from initial concept development to final printing and delivery. We work with our clients every step of the way to ensure that their brochures are completed on time and to their exact specifications. Our team of professionals is dedicated to providing exceptional customer service and support, making the brochure design process as seamless as possible.

Competitive Pricing: Finally, at Harsh Designs, we understand that cost is an important consideration for our clients. That's why we offer competitive pricing for our brochure design services, without compromising on quality. Our goal is to provide top-quality designs at a price that makes sense for our clients, helping them to achieve their marketing goals while staying within their budget.
In conclusion, Harsh Designs is a leading brochure design company in Hyderabad that sets itself apart from the competition through our tailored approach, attention to detail, creative approach, comprehensive services, and competitive pricing. We are committed to helping our clients achieve their marketing goals through high-quality brochure designs that make a lasting impact on their target audience. Contact us today to learn more about our services and how we can help take your company's marketing to the next level.
We provide the following Business Stationery Design Services,
Business Card Design

Letter Head Design

Pamphlet/Flyer Design

Brochure Design

Catalog Design

Certificate Design

Magazine Design

Presentation Design

T-Shirt Design

Corporate Mug Design

Infographic Design

Infographic Booklet Design and a lot more
Harsh Designs is one of the leading Graphic Design, Web Development, Android & IOS Application Development, Digital Marketing, Social Media Marketing (SMM), Search Engine Optimization (SEO), Search Engine Marketing (SEM), Content Marketing, and Video Marketing Company in Hyderabad, India. We have helped small, medium, and large business organizations to create their Branding experience through Graphic Designing, Digital Marketing, and Content Creation. We became an important destination for many people who wanted to market their brand through advertisements.
Harsh Designs Gives 100% importance to Corporate Identity and Business Stationery Print Design and creating an everlasting impression for its clients' projects
We at Harsh Designs make a quality lasting for decades of every project we deal with, keeping in mind the need for Brand visibility, Brand sustainability in the competitive ever-growing business, and brand value.