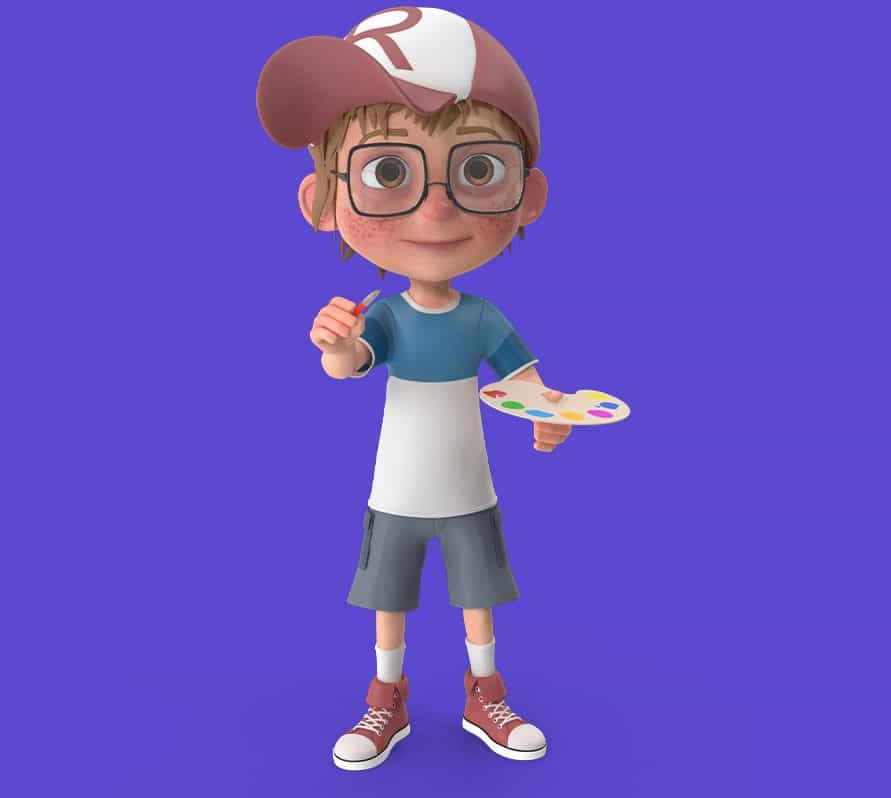 Logo Design
A logo design helps brands to stand out and have their own identity. An intelligently designed logo can communicate several things about your brand. It can tell what your company stands for in a nutshell. It can not only create a striking first impression also makes an everlasting imprint in the customer's minds.
A good logo should be;
simple

distinctive

relevant

memorable

timeless

versatile
Since the logo is the face of a company we at Harsh Designs create logos that clearly represents your organization's philosophy.
"A logo makes you stand out from the competition. A logo identifies key information about your business. A logo builds brand recognition and we got all of them from Harsh Designs." – Our One of Many Testimonials from Valuable Customers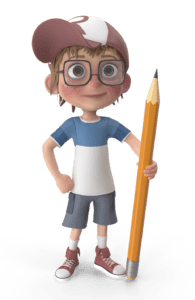 Corporate logotype that is well-suited for your product/service Make your name and reputation. when a new business is established, the name and logo go hand in hand Logos are an important part of company marketing. Logos are the primary visual expression of a brand. They are the most prominent one. For the target market, the brand is identifiable by its logo. It's evident that an effective marketing campaign needs a well-designed logo.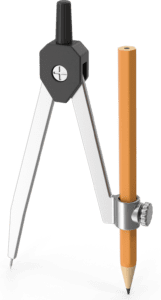 The way it looks from the outside is always much more important than how it really works on the inside. With a company's logo, it displays its distinctive identity. the brand's core values are projected into the logo's colors, fonts, and photos It can also be used as a simple shorthand in marketing and promotional materials.
When you want your business to stand out of the crowd, a distinctive logo is essential. Log must be comprehensible to the target customers. Any information about the organisation must be incorporated into the design of the logo. Mostly, in effect: For instance: Technology companies use logos with angular design. Speed is shown by this symbol. But with service-oriented businesses, we also see rounded logos. People are confident in the ability of these designs to provide confidence and support.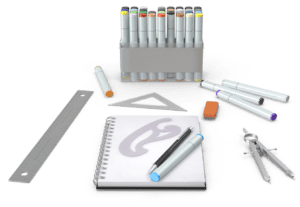 In general, we recognize the effect a logo has on potential customers. We provide a high-quality logo design service from Hyderabad, India. Our designers believe that your logo represents your brand, business, or service. Whenever your potential clients see your business card, letterhead or brochure, the logo takes hold of their attention. Don't put your company, service, or your image, at risk by giving free rein to novice logo designers to manipulate it and simple logo software tools. We're going to give you a functional and informal template for your technical logo design needs. Our services include company logos, artistic logos, logos produced in 3D, and logo templates at reasonable prices. We are proud of our customer contribution to excellence. Allow yourself to use home of dedicated logo designers to help you develop eye-catching branding for your company or business.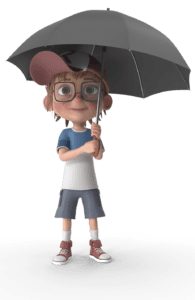 When you think about all of the aspects that go into starting a business, designing a logo may not seem like a high priority.
"Perhaps I don't need a logo at all," a small voice in the back of your mind suggests.
Don't listen to that voice; he couldn't be more wrong. Having a logo is an integral part of making your brand a successful one – right up there with having high-quality products and positive referrals.
So, what is the significance of a logo? Because it attracts attention, creates a positive first impression, serves as the cornerstone of your brand identity, is memorable, distinguishes you from the competition, develops brand loyalty, and is expected by your target audience.
Let's take a closer look at each of these points in the sections below.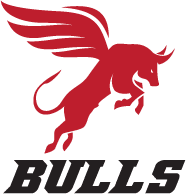 Consumers' attention spans are very short these days.
Companies currently have roughly two seconds to persuade potential clients that their offerings are worth considering.
Here's where your logo comes in.
A logo may rapidly capture the attention of spectators and represent a company's basic principles in a fun way. If you have a solid logo to speak for your firm, that short attention span — you know, the one that prompts consumers to judge your organisation based on its appearance – can work to your benefit.
2. It Makes a Strong First Impression: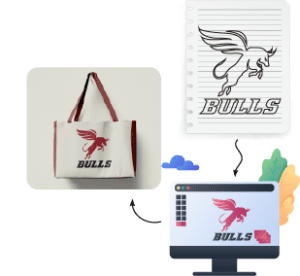 You only have one shot at getting this right.
A company's logo serves as its first point of contact with customers. It can capture the public's curiosity and invite them to learn more about the company if it's well-designed; if it's not, you've just alienated a prospective client base and effectively ruined your business.
(We're sort of joking.)
This is your opportunity to demonstrate ownership of the product(s) you sell or the niche you control right away.
Do you have any basketballs for women with a better grip? Is your financial guidance especially beneficial to solopreneurs? From the start, your logo establishes your organisation as an expert in your field.
3. It's Memorable:
Your logo leads the horse (your audience) to water (your company).
Customers recognise your brand because of your logo, which serves as a point of identification. People should be able to immediately associate seeing your logo with a recall of what your firm does – and, more crucially, how it makes them feel.
Because a good logo is a visual, aesthetically beautiful feature, it helps people remember your brand in ways that a company name alone might not.
And, let's face it, part of your audience will forget your company's name (don't take it personally – it's human nature), but they'll instantly identify your logo with their recollections of your brand.
4. It Separates You From Competition: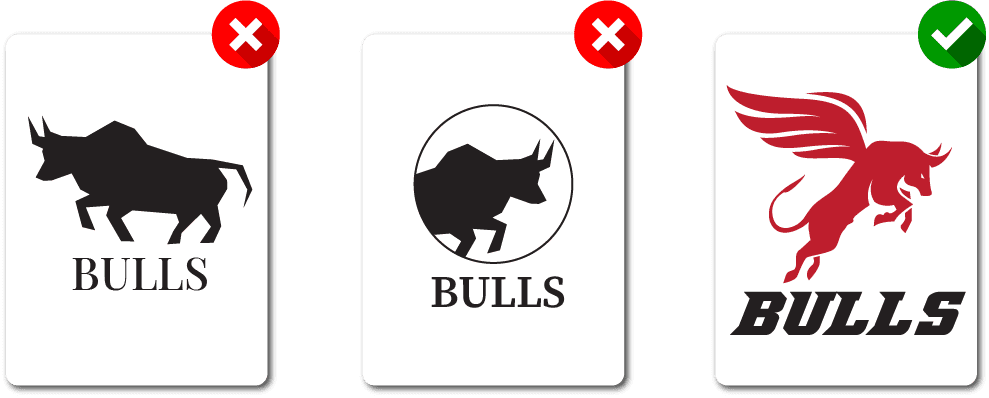 Dare to be unusual with your logo since it tells customers why your firm is different. Sure, your city may have 50 coffee shops, but yours is the only one dedicated to sustainability, and your green, earthy logo reinforces that message.
Through the use of the perfect image or font, a well-designed company logo can communicate everything from the firm's background (professional, relaxed, fun) to its objective (entertainment, efficiency, and innovation).
In other words, your logo serves as a platform for communicating your beliefs and demonstrating to customers why you are superior to your competitors.
5. It Fosters Brand Loyalty:
Consumers want consistency, so say it with me.
Your logo will become more recognised to a wider spectrum of consumers as your brand grows, and this familiarity will promote the notion that you are trustworthy and approachable.
Consider this: When you're out shopping for fitness clothes and come across track trousers with the Nike swoosh, you're ready to buy right now. Why? Because when you wear Nike clothing, you know you're in good hands; Nike is a name you can trust. A well-designed logo establishes trust, and brand loyalty develops quickly.
Customers will seek you out again and again if they like you, and the first thing they'll look for is your logo.
6. Your Audience Expects it:
Finally, but surely not least:
When your audience sees any communications from your brand, the first thing they will check for is your logo. All of your marketing products, such as business cards, pamphlets, and advertisements, should feature it prominently.
If you don't have a logo (especially one that sticks out), you're missing out on a chance to make your company stick in people's minds.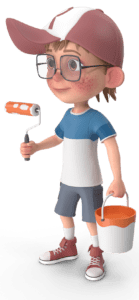 We are one of the best logo designers in Hyderabad, India. We offer professional and custom-made logo design services to small businesses and large companies, such as Food & Drink Business Logos, Dance Studio Logos, Medical & Pharmaceutical Logos, Education Logos, Fashion & Beauty Logos, Fitness Centre Logos, Photography Logos, Religious Logos, Retail Store Logos, Sports Logos, Tour & Travel Logos, Event Planner Logos, Health & Wellness Center Logos, and many more. Logo design is one of the most important parts of your business. We at the logo design company in Hyderabad, India, think that a 100% well-designed custom logo is an important part of your business.
Your logo is the face and brand of your company. Whether your business is brand new or has been around for a while, your brand will tell customers who you are. In that case, logo designers in Hyderabad, India are here to help. We have experienced graphic designers working for us, and they will make brochures and logos that stand out.
We've worked with both small and large companies in the past, and each logo design project we did for them included the company's name, mark, tagline, shapes, and colours. Many successful logos are simple and can be used in a variety of ways. Our logo designers put in the time and effort to research the client's area of business and fully understand the brand before ideas start to come to them.
With more than seven years of experience, this company offers logo design services at reasonable prices and with good results. When we make custom logos and branding, we first think about how your brand looks and what it says. We think that a well-made custom logo will bring in new customers.
We know that every business is different and that one type of design doesn't work for everyone. If you want a logo for your business, you need a custom design that fits your business. Our logo designers carefully make designs based on the nature of your business. If you don't know what your logo should look like, we can help you come up with ideas.
The 6 types of logos (and Why should you choose):
Logos are part of everyday life. You find them on your refrigerator when you make breakfast, on your car when you drive to work, on your computer when you sit down at your desk, etc.
There are 6 types of logos: but which kind of logo is right for you?

How long does a logo design take?
It takes between 4 to 6 days to make a logo from scratch. Timelines also depend on client response, and any additional changes client required to designs.
How many logos do I get?
After the design phase, you will be given two or three logo options based on the package that you have agreed to. We will initiate the project once the payment has been made.
What if I want to make a change to a logo?
That's not a big deal.
When we show you the first set of designs (Paper Presentation), we'll tell you why certain choices were made. At this point, you will be able to give feedback and ask for changes if they are needed.
How does Copyright & Trademark Registration work?
When the logo design project is done, you automatically get the rights to the final logo that was agreed upon.
Copyright protection means that the person who owns the rights to the work has the right to print, display, and distr the design. and it means that you can do whatever you want with the logo. We only ask that we can include the logo in our portfolio as an example of work carried out.
Trademark registration on the other hand is something that will need to be carried out by a trademark attorney, or you can do it yourself through the government website.
By registering the logo as a trademark, you can add the ® symbol and get legal protection against anything that looks too much like the logo in the places and categories you register it for. If you plan to do this, let me know so that I can include a version with the ® in the final set of files that you can use after the registration is complete.
If you want to learn more about Copyright & Trademark Law, we have a blog with a Trademark Attorney on the subject. It is mostly about India and is meant to help other designers, but it is still very helpful for anyone who wants to learn more about the topic.
What if I don't like the first set of logos (Paper Presentation) at all?
We'll get on a call and talk about what's not working and why. Then, we'll come up with a plan for how to move forward with the project.
It's important to remember that the designs you see will be based on the goals you set with the designer (Creative Brief) before the design phase starts. This will include details about your business, your competitors, and the people you want to do business with. It will also include any specific needs or expectations you may have, so this is not likely to happen.
We make design decisions based on our goals, which we'll explain when we show the designs. This will show that we have thought about your business, its customers, and its competitors. Since a logo is a strategic tool, it doesn't have to be something you like. Instead, it should work for your business, which is something we'll talk to you about.
We will work with you throughout the project to make sure that the design meets all of the goals we set together. This includes any specific requests you made before we started designing.
What do I get?
Once your logo design is completed we will supply a comprehensive kit of files to allow the use of the logo across various mediums. Below is a summary of what we will provide:
CMYK version – Full colour printing is made up of only 4 colours: Cyan, Magenta, Yellow and Black. These 4 colours mix together to build up any images you can imagine. You will need this format when you require printed material that displays full colour images on the same page. Provided in Vector (Ai/PDF/EPS) format.
RGB version – Unlike print colours, screen colours are made up of Red, Green and Blue, mixing the light of each colour to make up the full colour spectrum. Your logo will be provided as an optimised Jpeg file format, and transparent PNG, as well as SVG, which is a vector version for digital use.
File Formats– AI, EPS, PSD, PNG, JPEG & PDF.
Favicon – A 32 x 32 favicon of your logo will be created for use on your website.
Copyright Ownership – I will transfer copyright ownership of the final agreed logo.
A PDF User Guideline Document – A document explaining how to use the logo files.
Best Logo Designers in Hyderabad, India:
Logo design is just the beginning of an industry that has a lot more to offer. Because of this, you have no choice but to get help right away from the best logo designers in Bangalore. A logo gives a company a name and is used to represent that company in many places. So, it's clear that the logo designers in Hyderabad, India are a powerful group. It helps people recognise the company right away and helps build a new one. Harsh Designs is the best logo design company in Hyderabad, India, and we can help you with everything you need right now.
Why should you choose us?
What makes us special for you to prefer us over others? We are the front runners in the field of logo designing and have been helping many businesses to launch and improve their brand presence for the past 7 years. We have an expert team specializing in their respective areas and the integrated logo designing services.
We zprovide the following Logo Design Services,
Monogram Logo Design
Emblem Logo Design
Pictorial Mark Logo Design
Abstract Logo Design
Wordmark Logo Design
Mascots Logo Design
Combination Mark Logo Design
Harsh Designs is one of the leading Graphic Design, Web Development, Android & IOS Application Development, Digital Marketing, Social Media Marketing (SMM), Search Engine Optimization (SEO), Search Engine Marketing (SEM), Content Marketing, and Video Marketing Company in Hyderabad, India. We have helped small, medium, and large business organizations to create their Branding experience through Graphic Designing, Digital Marketing, and Content Creation. We became an important destination for many people who wanted to market their brand through advertisements.
Harsh Designs Gives 100% importance to Corporate Logo Design and creating an everlasting impression for its clients' projects
We at Harsh Designs make a quality lasting for decades of every project we deal with, keeping in mind the need for Brand visibility, Brand sustainability in the competitive ever-growing business, and brand value.