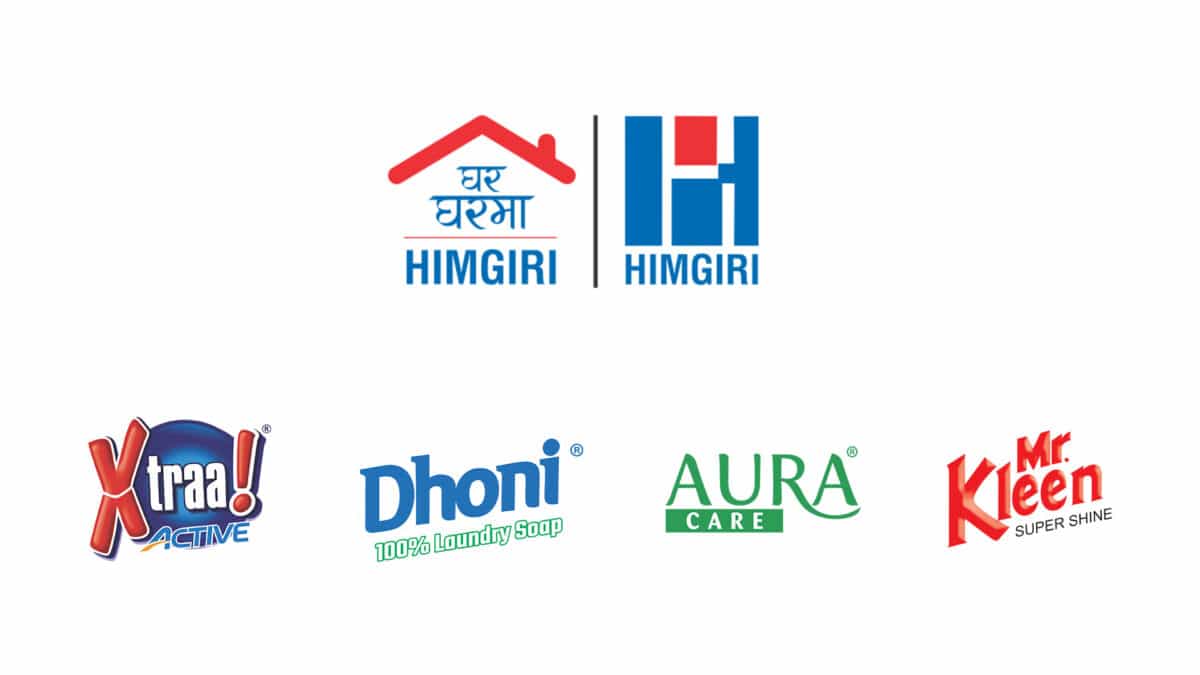 Himgiri Hygiene's Expansion Success with Harsh Designs – From Nepal to India
Introduction of the Story: About Himgiri Hygiene and Their Requirements
Himgiri Hygiene, earlier known as Himgiri Soap & Chemical Industries (P) Limited, is a leading manufacturer of laundry, detergent, and hygiene-related products in Nepal. Established in Biratnagar in 2062 B.S. (2006 AD), the company focuses on producing high-quality household cleaning products, earning a strong reputation in a short period. With a daily production capacity of 100 tons of laundry soaps, 50 tons of detergent powder and cakes, and 20 tons of other household products, Himgiri Hygiene is looking to expand its reach and market presence across Nepal and India. The company's commitment to quality and customer satisfaction has been the driving force behind its success.
How Harsh Designs Came into the Picture
To achieve their goal of expanding their reach, Himgiri Hygiene sought the help of a professional digital marketing agency. They approached Harsh Designs, a firm renowned for its strategic approach to digital marketing. Harsh Designs analyzed Himgiri Hygiene's requirements and devised a comprehensive strategy to achieve their goals. Once the plan was approved, Harsh Designs initiated the project, working closely with Himgiri Hygiene to ensure a seamless and effective marketing campaign.
What Harsh Designs Suggested to Himgiri Hygiene
Harsh Designs recommended a multi-faceted digital marketing strategy for Himgiri Hygiene to boost their online presence and reach their target audience effectively. This strategy included:
Regular social media posts featuring Himgiri Hygiene's range of products, highlighting their unique selling points and benefits to consumers.
Targeted advertisement campaigns across Nepal and India, ensuring that their marketing efforts reached the right audience and generated maximum impact.
Establishing partnerships with well-known supermarkets such as Jio Mart, Reliance Mart, and D Mart, expanding their distribution channels and making their products more accessible to a wider customer base.
Promptly responding to customer inquiries and collaboration requests, demonstrating Himgiri Hygiene's commitment to customer satisfaction and fostering positive relationships with potential partners.
How Himgiri Hygiene Used Harsh Designs and Advantages Gained by Harsh Designs
Implementing Harsh Designs' marketing strategy yielded impressive results for Himgiri Hygiene:
Increased brand visibility and awareness in both Nepal and India, helping the company establish itself as a household name in the region.
Successful collaborations with major supermarkets, leading to greater product distribution and sales, and ultimately driving revenue growth.
Enhanced customer engagement and satisfaction through prompt responses to inquiries and requests, fostering a loyal customer base and positive brand perception.
Business growth beyond local markets in Nepal, expanding their reach across India and establishing a strong foothold in the competitive market.
Himgiri Hygiene Social Media Marketing (SMM):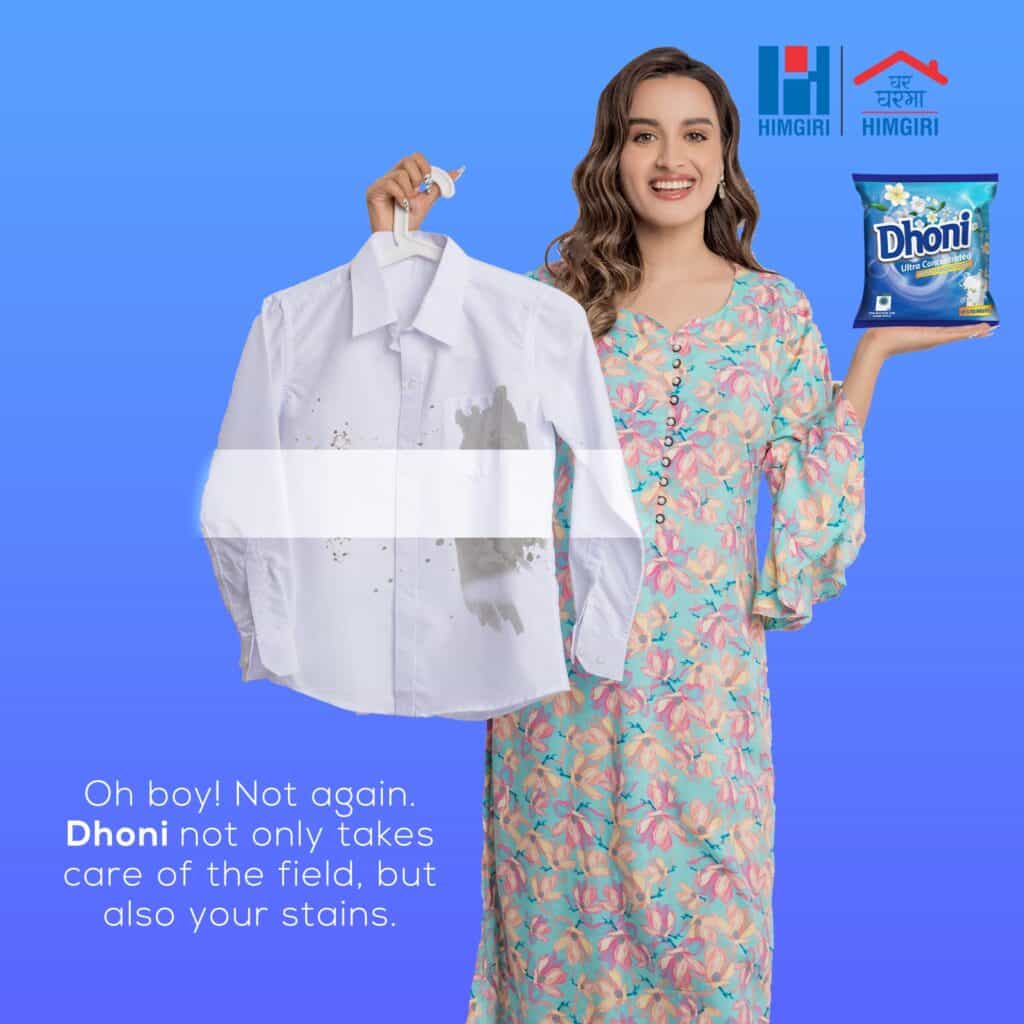 Why Every Business Requires Harsh Designs for Their Branding
The success story of Himgiri Hygiene and Harsh Designs showcases the importance of professional digital marketing services for businesses looking to expand their reach and grow their market presence. Harsh Designs expertise in content creation, advertising, and customer engagement played a significant role in transforming Himgiri Hygiene from a local Nepalese company to a brand recognized in India. Businesses seeking to create a lasting impression and achieve their goals can benefit immensely from partnering with Harsh Designs, leveraging their experience and skillset to create tailored marketing strategies that drive results.
Conclusion
Himgiri Hygiene's partnership with Harsh Designs has propelled the company into new markets, enabling them to reach customers across Nepal and India. With the help of Harsh Designs, Himgiri Hygiene was able to create a strong online presence, attract new customers, and solidify its position as a leading manufacturer of household cleaning products. This inspiring success story highlights the power of effective digital marketing strategies in driving business growth and expansion in today's competitive landscape. By collaborating with Harsh Designs, businesses can unlock their full potential and achieve unparalleled success in their respective industries.
The story of Himgiri Hygiene and Harsh Designs serves as a powerful testament to the importance of embracing digital marketing as a vital tool for businesses seeking to thrive in the modern marketplace. With the right marketing partner and a well-planned, targeted strategy, even smaller, local companies can expand their reach and establish themselves as prominent players within their niche.
As the digital landscape continues to evolve, it is crucial for businesses to stay ahead of the curve and adapt their marketing strategies to suit changing consumer behaviors and preferences. By working with experienced digital marketing agencies like Harsh Designs, companies can ensure they remain at the forefront of industry trends, capitalizing on new opportunities and driving sustainable growth.
In conclusion, the partnership between Himgiri Hygiene and Harsh Designs demonstrates the transformative power of a well-executed digital marketing strategy. Companies that invest in their online presence, engage with customers through social media, and forge strategic partnerships can significantly expand their reach and influence, ultimately achieving long-term success in an increasingly competitive global market.