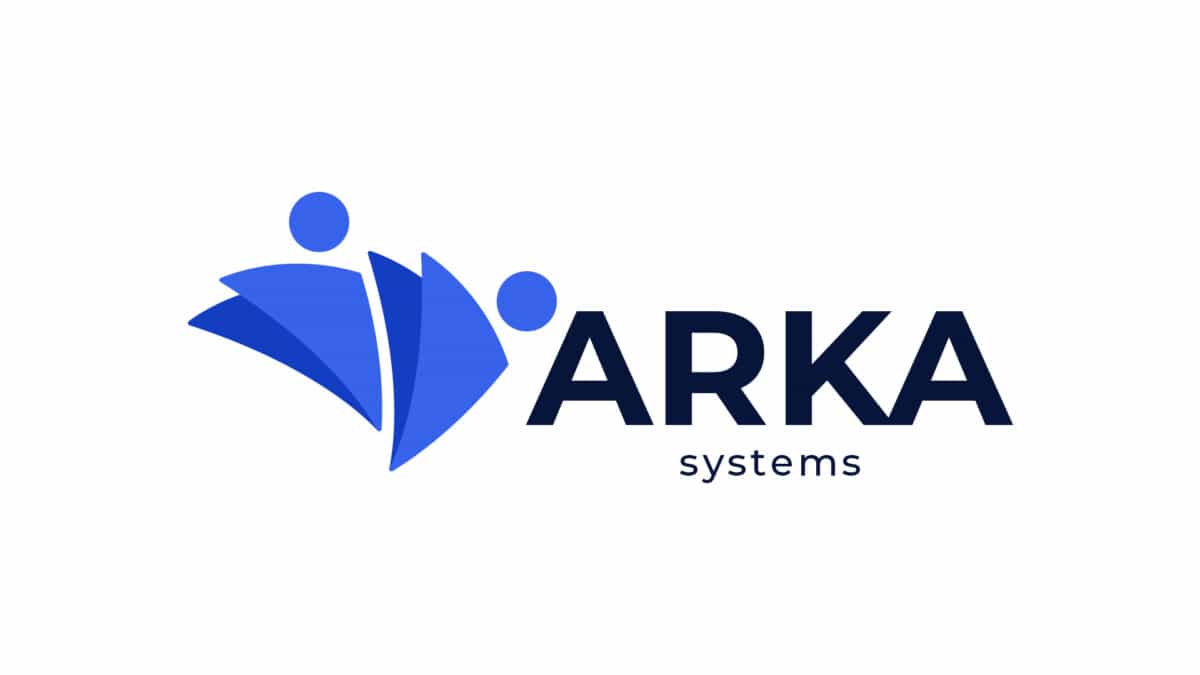 Arka Systems & Harsh Designs: A Remarkable Branding Success Story
Introduction of the Story: About the Arka Systems and their requirements
Arka Systems, a leading Hyderabad-based website design and development company, was founded by dynamic entrepreneurs Naren and Hari Krishna. The company provides a wide range of services, including talent acquisition, technology consulting, and strategic planning to clients in the USA and around the world. As the company expanded and enjoyed significant growth, the need for a strong brand identity and a robust online presence became increasingly evident. Arka Systems sought a creative partner who could understand their vision and help them achieve their objectives, while also bolstering their online visibility.
The Perfect Partnership: Harsh Designs Enters the Scene
After conducting extensive research, Arka Systems came across Harsh Designs, a renowned branding and digital marketing agency known for its innovative solutions. Intrigued by the agency's impressive portfolio and outstanding track record, Arka Systems approached Harsh Designs with the goal of revamping their brand identity, website, and online presence. Harsh Designs immediately grasped Arka Systems requirements and set to work on devising a strategy that would distinguish the company in the competitive market.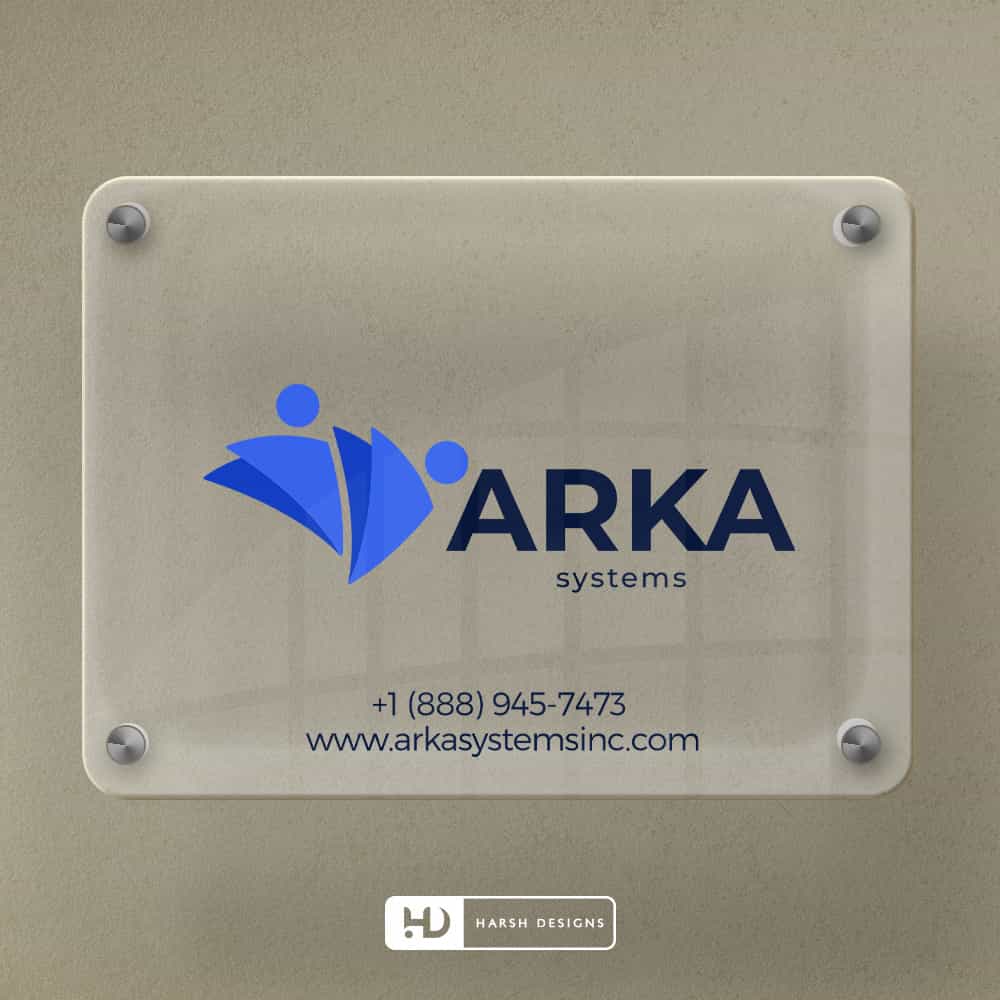 The Master Plan: Harsh Designs Comprehensive Strategy for Arka Systems
Harsh Designs presented Arka Systems with a well-rounded branding strategy. This blueprint encompassed the creation of a striking brand identity, the development of a user-friendly and visually appealing website, the crafting of compelling content, and the implementation of local SEO strategies to enhance their online visibility. Additionally, Harsh Designs proposed using Google Ads to direct targeted traffic to the revamped website.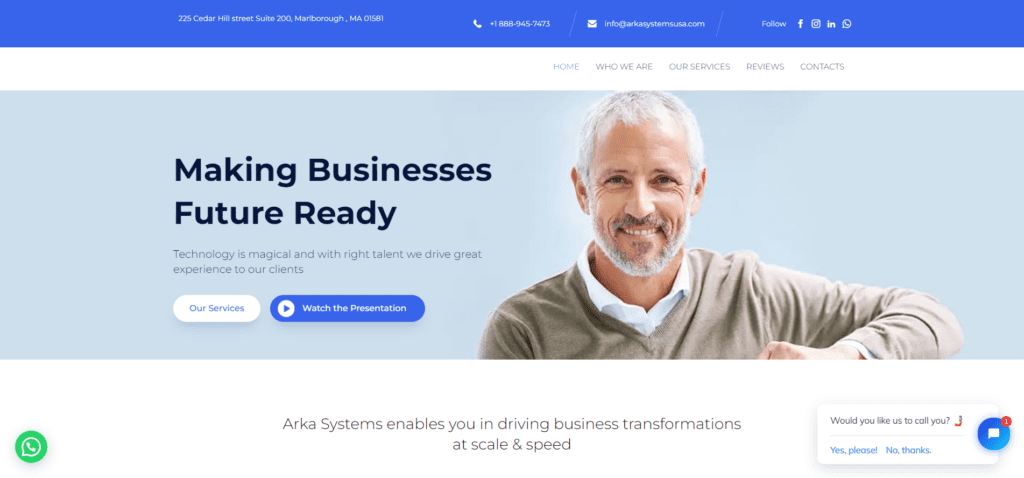 The Transformation: Arka Systems Adopts Harsh Designs'Recommendations
Arka Systems embraced the suggestions provided by Harsh Designs, and the results were nothing short of extraordinary. The new website consisted of the following pages:
Landing Page: This page featured an overview of their services, a Download Brochure button, a section highlighting their accomplishments through numbers, client testimonials, a list of clients, and a Request a Free Call Back form.
Who We Are Page: This section showcased the Arka Touch, the company's core values, and a client roster.
Our Services Page: This area detailed their comprehensive service offerings and sub-services.
Reviews Page: A platform for displaying customer reviews and feedback.
Contact Us Page: A page providing contact information and an inquiry form for potential clients.
The Winning Alliance: Arka Systems and Harsh Designs Join Forces
By collaborating with Harsh Designs, Arka Systems reaped the benefits of the following services:
Brand Identity and Guidelines
UI & UX Design
Content Creation
Local SEO Content
Google Ads
These services not only enhanced Arka Systems brand image but also led to a significant increase in their online visibility and business growth.
The Universal Appeal: Why Every Business Needs Harsh Designs for Branding
The triumphant collaboration between Arka Systems and Harsh Designs highlights the importance of investing in professional branding and digital marketing services. A well-executed brand strategy, combined with a user-centric and visually attractive website, engaging content, and solid online marketing, can propel any business to new heights of success. Harsh Designs is the go-to partner for businesses striving to establish a commanding brand presence and achieve their growth ambitions.
The Grand Finale: A Success Story for the Ages
In a mere 45 days, Harsh Designs revolutionized Arka Systems brand identity and online presence, catapulting them to the top of search rankings in the USA. This astonishing success story underscores the power of effective branding and digital marketing strategies. A partnership with Harsh Designs can serve as the catalyst for any business in pursuit of its objectives and market dominance.
Table of Contents