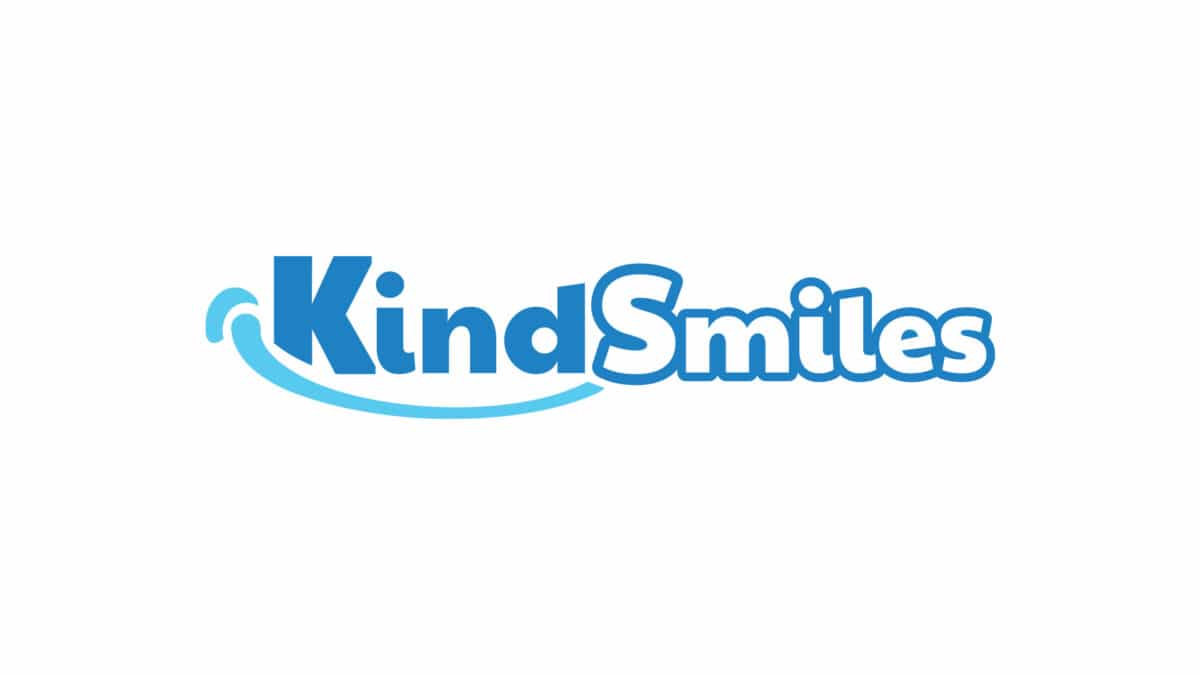 Kind Smiles Dental Clinic: Exceptional Dental Care | Harsh Designs
The Inception: Kind Smiles Dental Clinic's Quest for Perfection
Kind Smiles Dental Clinic was founded by Dr. Shashank Reddy, an NRI in the USA who aspired to create an exceptional dental care experience for his patients. Dissatisfied with the website designed by a previous agency, he sought a better solution to meet his vision and high standards. The old website lacked visual appeal, functionality, and medical content that resonated with patients. Recognizing the significance of a well-designed website in attracting clientele, Dr. Reddy decided to seek professional help.
The Collaboration: Harsh Designs Steps In
Dr. Reddy approached the Harsh Designs Team with his old website and specific requirements. With their extensive experience in branding and digital marketing, Harsh Designs quickly identified the shortcomings of the existing site and suggested a complete overhaul using WordPress web development as the best solution. The team committed to delivering a revamped website that adhered to the USA standards within a 45-day timeline.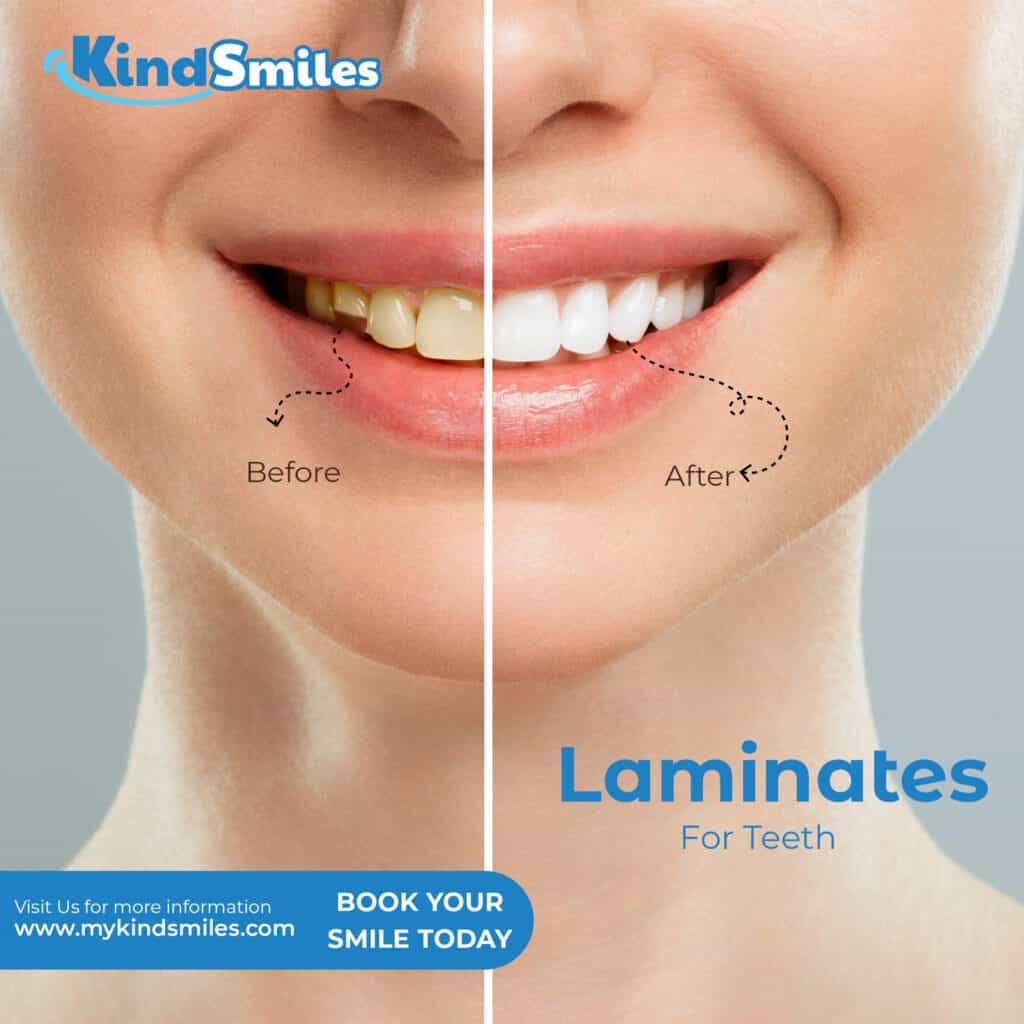 The Strategy: Harsh Designs Recommendations for Kind Smiles Dental Clinic
To transform the online presence of Kind Smiles Dental Clinic, Harsh Designs presented a comprehensive plan that included:
Building a visually appealing, user-friendly website from scratch.
Generating medical content to improve local SEO.
Implementing Google Ads campaigns and Social Media Marketing (SMM) to increase website traffic and reach a wider audience.
The Execution: Kind Smiles Dental Clinic Embraces Harsh Designs Expertise
With the guidance of Harsh Designs, Kind Smiles Dental Clinic revamped their website, incorporating the following pages:
Landing Page: Showcasing exceptional dental care, dental care for every stage of life, dental tips on social media, personalized dental care, and customer reviews.
About Office Page: Featuring gentle care for smiles, modern dentistry for modern needs, popular treatments offered, professional, precise, and caring services, and appointment scheduling.
Our Services Page: Detailing their extensive range of dental services and sub-services.
Finances Page: Providing information on payment options and insurance plans.
Case Studies Page: Highlighting successful dental treatments and patient transformations.
Contact Us Page: Offering contact information and a convenient inquiry form.
Appointment Booking Page: Allowing patients to book appointments online seamlessly.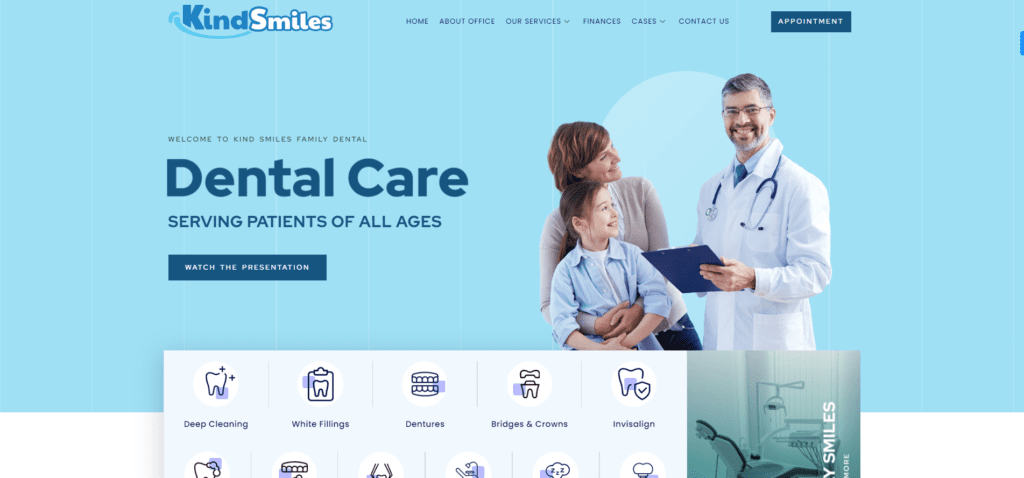 The Success: Kind Smiles Dental Clinic Flourishes with Harsh Designs
By partnering with Harsh Designs, Kind Smiles Dental Clinic enjoyed the following benefits:
UI & UX Design
Content Creation
Local SEO Content
Google Ads
Social Media Marketing (SMM)
These services not only revamped the clinic's website but also significantly increased their online visibility and patient base.
The Takeaway: Why Every Business Needs Harsh Designs for Branding
The success story of Kind Smiles Dental Clinic and Harsh Designs demonstrates the importance of investing in professional branding and digital marketing services. An engaging, user-friendly website with optimized content, combined with effective online marketing strategies, can help any business stand out from the competition and attract more customers. Harsh Designs is the ideal partner for businesses seeking to establish a strong brand presence and achieve their growth objectives.
The Conclusion: A Winning Partnership and a Bright Future
In just 45 days, Harsh Designs transformed Kind Smiles Dental Clinic's
website and online presence, propelling them to the top of local search rankings in the USA. This remarkable success story highlights the power of effective branding, website design, and digital marketing strategies in elevating a business to new heights.
By collaborating with Harsh Designs, Kind Smiles Dental Clinic not only achieved a visually appealing and functional website but also benefited from optimized medical content and targeted digital marketing strategies that attracted more patients. As a result, the clinic has established itself as a leading dental care provider in the region, offering exceptional services that cater to patients of all ages.
The partnership between Kind Smiles Dental Clinic and Harsh Designs serves as a testament to the value of professional branding and digital marketing services in today's competitive market. For businesses looking to create a lasting impression and achieve their goals, partnering with Harsh Designs can be the key to unlocking unprecedented success and dominating their niche.
Table of Contents