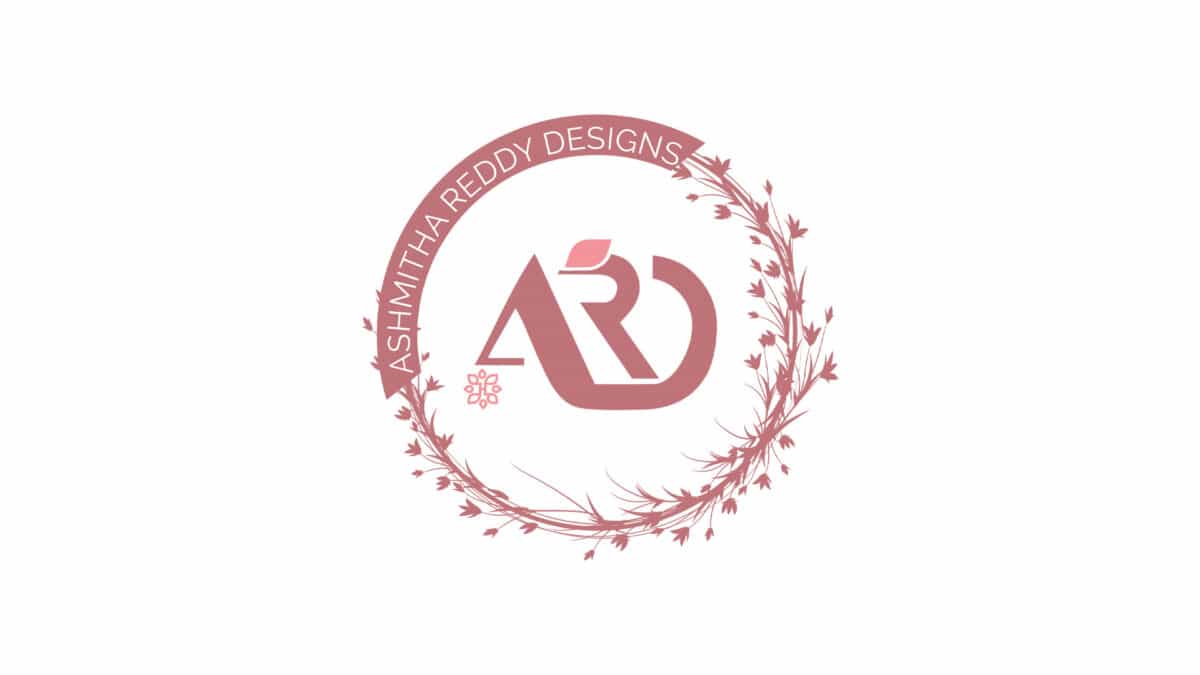 Boost Your Online Fashion Business with Harsh Designs | Ashmitha Reddy Designs Success Story
Introduction of the Story: About Ashmitha Reddy Designs and their Requirements
Ashmitha Reddy Designs, founded by the talented Ms. Ashmitha Reddy, is a boutique clothing store situated in the bustling neighborhood of Madhapur, Hyderabad. The store is well-known for its elegant, stylish, and trendsetting designs that cater to the fashion-forward clientele. Through exceptional service and high-quality products, Ashmitha Reddy Designs successfully built a loyal customer base and a strong reputation in the offline market.
Recognizing the potential of online sales and the power of social media, Ashmitha decided to expand her business's presence to popular platforms like Instagram and Facebook. This strategic move aimed to tap into a larger customer base and elevate the brand's digital presence.
How Harsh Designs came into the Picture
To successfully promote her business online and manage her social media profiles, Ashmitha approached Harsh Designs, a renowned digital marketing agency with a proven track record of success. Harsh Designs expertise in social media management, online advertising, and brand promotion made them the perfect partner to help Ashmitha Reddy Designs reach new heights in the digital world.
What Harsh Designs has suggested to Ashmitha Reddy Designs
After conducting a thorough analysis of Ashmitha Reddy Designs' target audience and business objectives, Harsh Designs crafted a comprehensive digital marketing strategy that included:
a) Creating and optimizing visually appealing social media profiles for Ashmitha Reddy Designs on Instagram and Facebook, ensuring a consistent brand image across platforms.
b) Developing a regular posting schedule to maintain a consistent online presence and engage with the target audience through curated content that resonates with their interests.
c) Designing visually appealing and engaging content that highlights the unique selling points of Ashmitha Reddy Designs products, showcasing their craftsmanship and attention to detail.
d) Implementing targeted ad campaigns to reach potential customers, creating awareness about the brand, and driving sales.
How Ashmitha Reddy Designs Used the Harsh Designs and Advantages Gained by Harsh Designs
By adopting and implementing Harsh Designs' suggestions, Ashmitha Reddy Designs experienced outstanding results:
a) The professionally designed social media profiles attracted new followers and increased brand visibility, making it easier for potential customers to discover and connect with the brand.
b) Consistent posting and engaging content fostered a strong online community and encouraged customer interaction, leading to higher levels of customer satisfaction and loyalty.
c) Targeted ad campaigns resulted in higher conversion rates, driving increased sales and revenue for Ashmitha Reddy Designs .
d) The overall online presence of Ashmitha Reddy Designs was significantly enhanced, leading to a greater return on investment (ROI) and a stress-free selling experience for the business owner.
Ashmitha Reddy Designs Social Media Marketing Portfolio: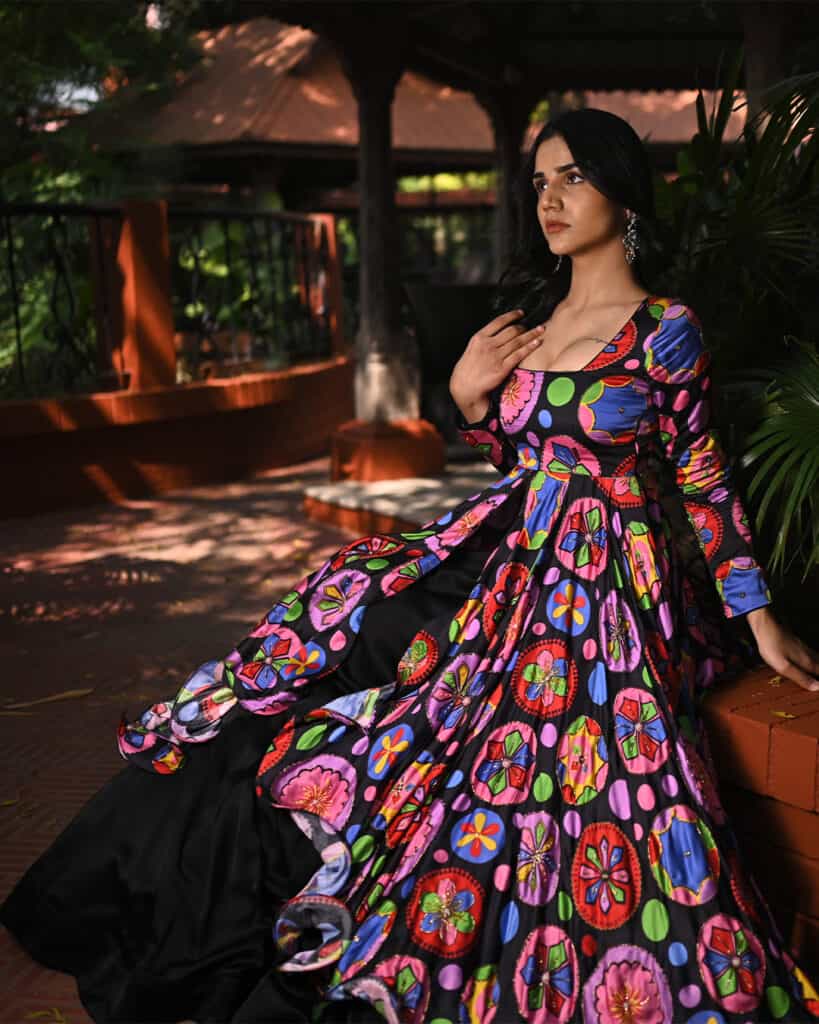 Why Every Business Requires Harsh Designs for their Branding
Ashmitha Reddy Designs success story demonstrates the importance of professional digital marketing services for businesses looking to grow and expand their online presence. Harsh Designs expertise in social media management, online advertising, and strategic brand promotion played a crucial role in taking Ashmitha Reddy Designs online business to the next level. Any business seeking to create a lasting impression, engage with their target audience, and achieve their goals can benefit immensely from partnering with Harsh Designs.
The Importance of Adapting to the Digital Age
Ashmitha Reddy Designs success story also emphasizes the need for businesses to adapt to the ever-evolving digital age. In a world where consumers are increasingly turning to online platforms for shopping and information, having a strong online presence is no longer optional but a necessity. By embracing digital marketing strategies and partnering with agencies like Harsh Designs, businesses can successfully navigate the complexities of the digital world and harness its potential for growth.
Creating a Personalized Customer Experience
Another critical aspect of Ashmitha Reddy Designs success lies in the personalized customer experience they created through their online platforms. By fostering genuine connections with their audience and understanding their preferences, Ashmitha Reddy Designs was able to offer a tailored shopping experience that resonated with their customers. Harsh Designs expertise in creating engaging content and managing social media profiles contributed to this personalized approach, resulting in a loyal and satisfied customer base.
Leveraging the Power of Data
Data-driven decision-making was another key component in Ashmitha Reddy Designs digital marketing success. Harsh Designs used data analytics to identify trends, monitor the effectiveness of ad campaigns, and fine-tune their marketing strategies. By leveraging the power of data, Ashmitha Reddy Designs and Harsh Designs ensured that their marketing efforts were targeted, relevant, and efficient, maximizing the return on investment.
Final Thoughts
Ashmitha Reddy Designs journey to digital success is a testament to the transformative power of effective digital marketing strategies, a strong online presence, and the right partnership. By teaming up with Harsh Designs, Ashmitha Reddy Designs was able to conquer the digital space, expand their reach, and cement their position as a leading boutique clothing store in Hyderabad.
This success story serves as an inspiration for businesses looking to embrace the digital world and capitalize on the opportunities it offers. By partnering with skilled and experienced digital marketing agencies like Harsh Designs, businesses can enhance their brand visibility, create lasting impressions, and drive growth in an increasingly competitive marketplace.
Conclusion
Harsh Designs' strategic approach, innovative solutions, and commitment to excellence transformed Ashmitha Reddy Designs' online presence, enabling the boutique clothing store to thrive on social media and generate impressive sales. With the help of Harsh Designs, Ashmitha Reddy Designs was able to build a strong online community, reach a wider audience, and tap into the vast potential of digital sales channels. This inspiring success story highlights the power of effective social media management and online advertising strategies in propelling a business to
new heights and outshining competitors. By collaborating with Harsh Designs, businesses can unlock their full potential and excel in today's competitive digital landscape.
Table of Contents